DREADING A WHOLE six months of royal baby chat? You're not alone. BBC news reporter Simon McCoy is right there with you.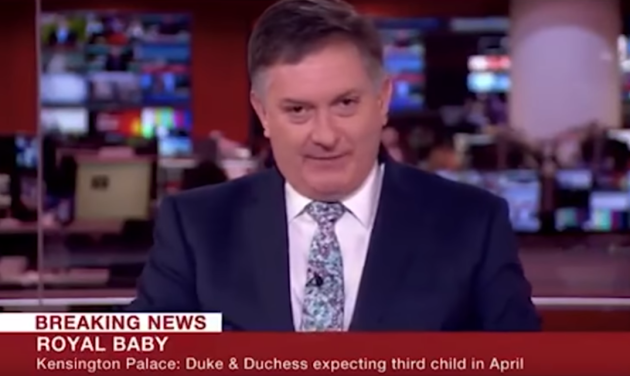 YouTube YouTube
In September, it was revealed that the Duke and Duchess of Cambridge are expecting their third child – and yesterday, Kensington Palace announced that the baby is due in April.
Reading the news out on air, McCoy said dryly:
Bearing in mind that they announced she was pregnant back in September, and it was thought she was around two to three months along, I'm not sure how much news this really is.
But anyway, it's April. So clear your diaries, get the time booked off. Because that's what I'm doing.
News Hashmi / YouTube
McCoy has form in the area, being less than enthused with the task of reporting on the birth of Princess Charlotte in 2013.
Reading out texts from disgruntled and bored viewers outside the Lindo Wing, he quipped:
"God help us if this ends up being a long labour." That's a view that I have heard expressed here by a couple of people, so we'll have to wait and see… Until then, we're going to be speculating about this royal birth with no facts to hand.
Simon McCoy: Republican hero of our time? Maybe.
DailyEdge is on Instagram!