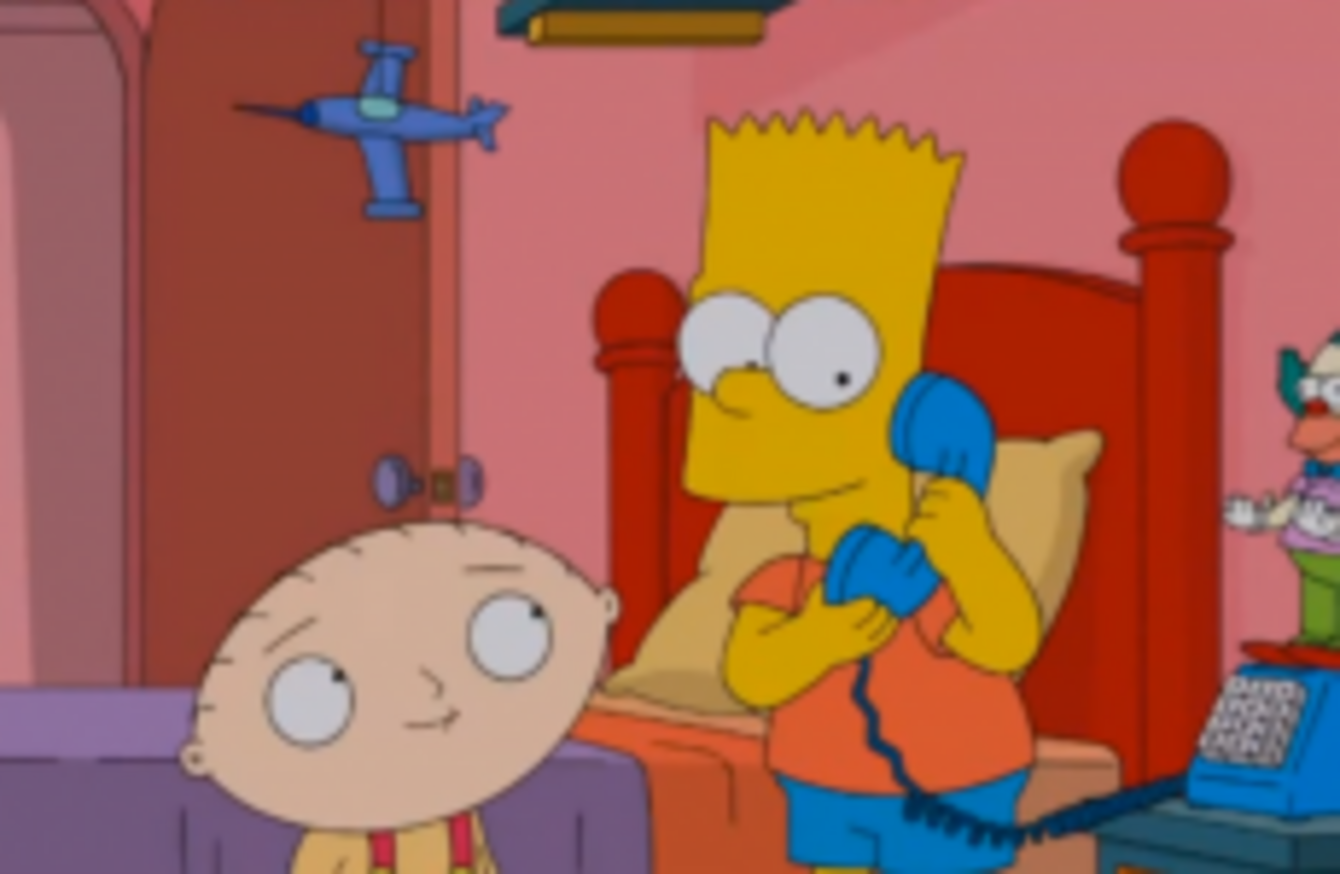 EVER WONDERED WHAT would happen if Homer Simpson and Peter Griffin met? Well you can stop, because the creators have made a Family Guy/The Simpsons crossover episode and it looks hilarious.
Comic-Con goers were treated to this five minute teaser during the Family Guy panel at the convention last weekend. In the episode Homer welcomes his 'albino neighbours' to Springfield, Stewie learns the art of prank calling from Bart, and a shocking discovery about Duff beer leads to an epic battle through all of the town's landmarks.
Source: E3 '14/YouTube
Obligatory appearances from Kang and Kodos, Cleveland and Ralph all make the cut. No Greased Up Deaf Guy though, unfortunately.
The full episode will be broadcast on September 28th.