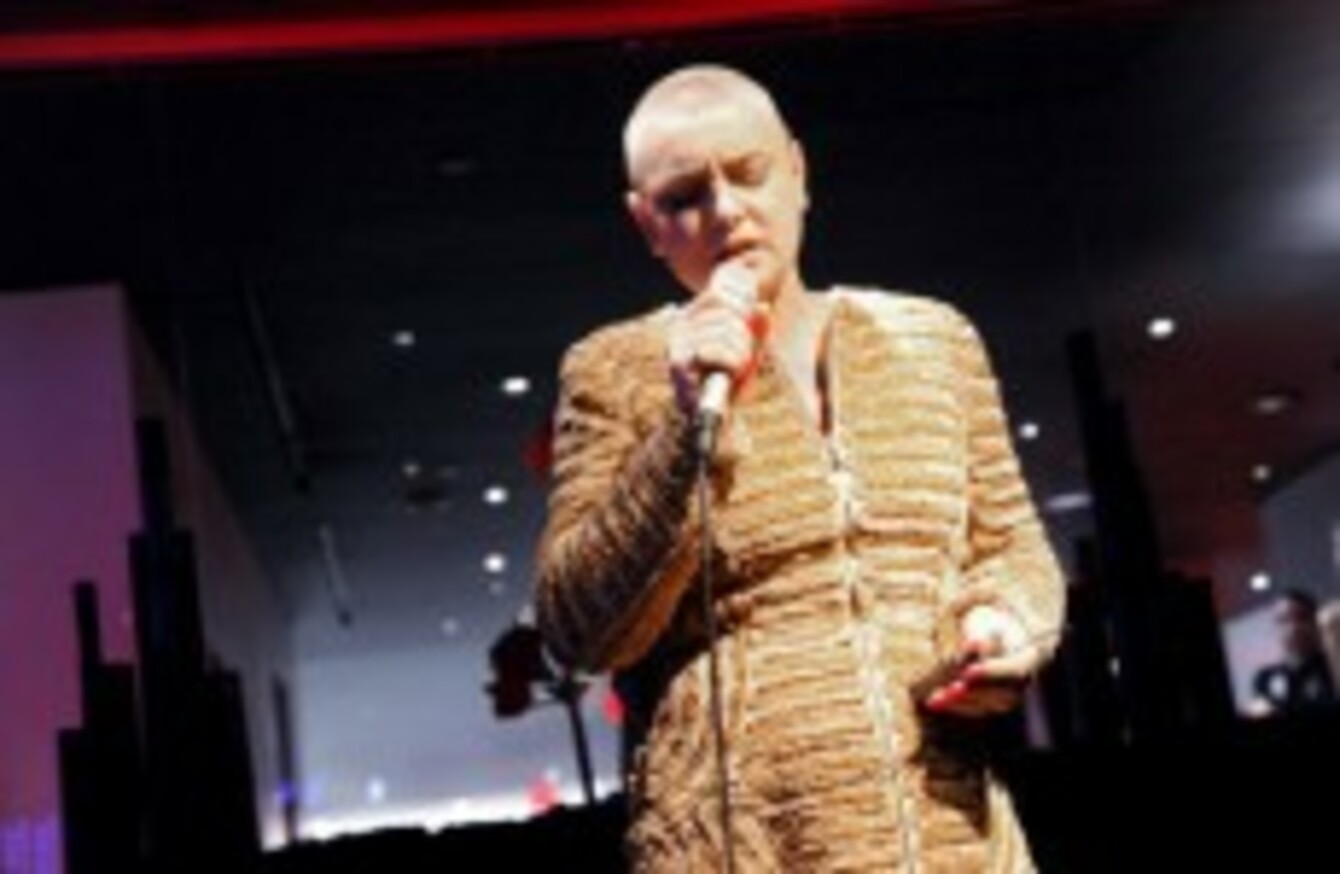 Image: Nicholas Hunt/AP/Press Association Images
Image: Nicholas Hunt/AP/Press Association Images
SINGER SINEAD O'CONNOR has ended her fourth marriage…just sixteen days after she tied the knot.
O'Connor said the marriage was undone by the behaviour of "certain people in her husband's life," as well as a "wild ride" on weed on the night of the wedding.
On her website, the controversial 45-year-old explained that her husband Barry Herridge was "wounded" and badly affected by the wedding night experience with weed and by the attitude of his loved ones.
It became apparent to me that if he were to stay with me he would be losing too much to bear…I saw his life leave him because of how people close to him reacted. And I can't take anyone's life. And a woman wants to be a joy to her husband. So.. U love someone? Set them free."
In a statement on her website, O'Connor said she still loves Herridge who she describes as a "wonderful man".
I'm sorry I'm not a more regular woman. I truly believe though it is painful to admit, we made a mistake rushing into getting married, for altruistic reasons, and weren't aware or prepared for the consequences on my husband's life and the lives of those close to him. He has been terribly unhappy and I have therefore ended the marriage. I think he is too nice to do so. And too nice to trap."
The parting is amicable and we were never horrible to each other, added O'Connor. However, she did note that the pair only lived together for seven days of their 16-day marriage.
O'Connor seemed somewhat reflective and more upbeat as she closed her statement with a quote from a friend:
"Well, at least you got married in Vegas in a pink Cadillac! Can't get more Rock n Roll than that."
Sinead O'Connor's latest album will be released on 20 February, 2012, the same date she begins touring the US and Europe.