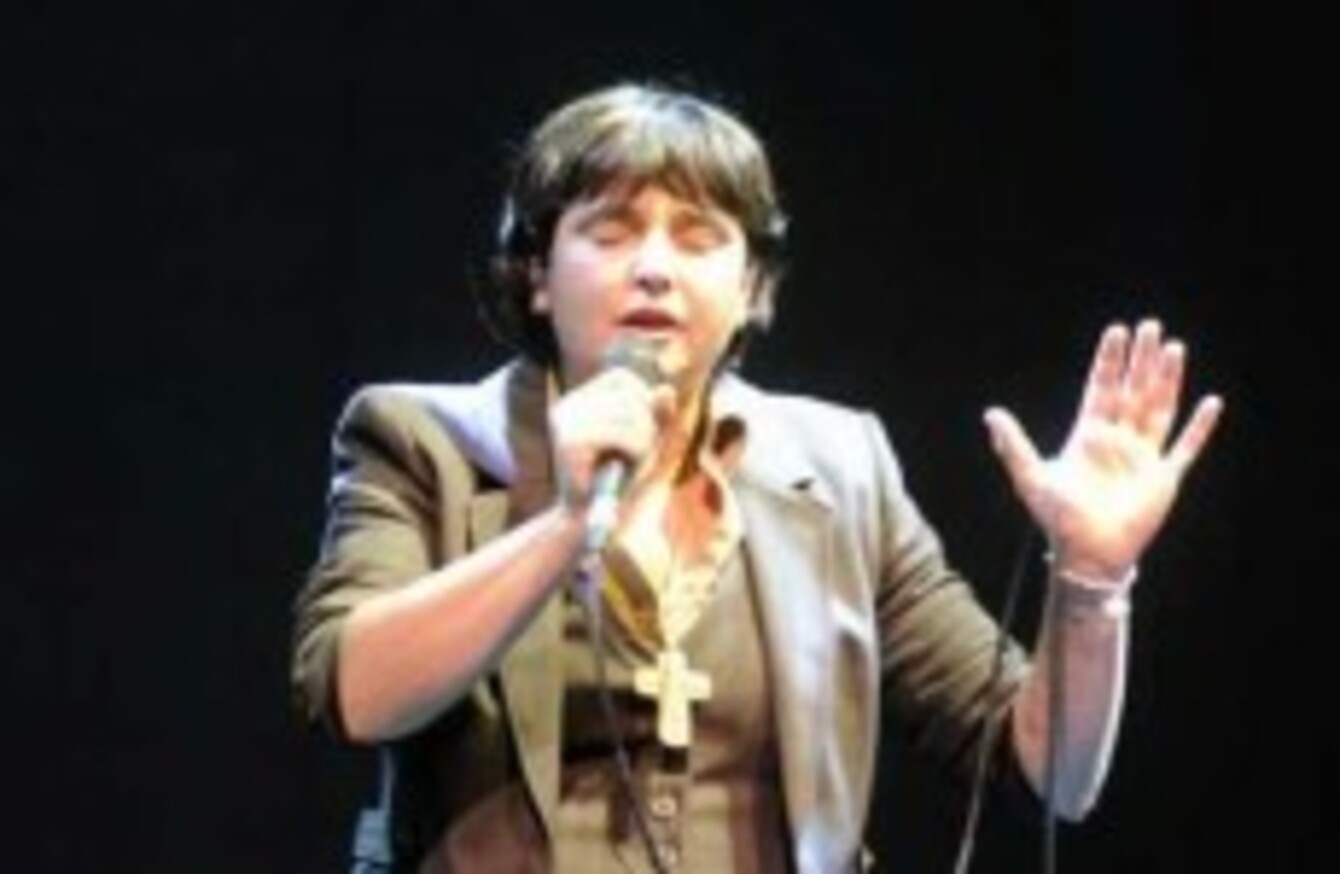 Sinead O'Connor performing in Dublin in 2010.
Image: Laura Hutton/Photocall Ireland
Sinead O'Connor performing in Dublin in 2010.
Image: Laura Hutton/Photocall Ireland
SINEAD O'CONNOR IS yet to find her perfect man after making an appeal for a "sweet, sex-starved man" on her website last weekend.
The 44-year-old told Phantom 105.2′s Feedback talk show yesterday that she has received a phenomenal response already.
The singer posted the message on Saturday and it was printed in the Sunday Independent the next day.
As well as hearing from men, O'Connor says she has heard from women who have found themselves in the same situation.
During the radio interview, she also explained some of her demands to presenter Muireann O'Connell.
On her ban of all men called Nigel and Brian, she said, "Maybe I'm being unfair but anyone I've ever met [with those names]…I just thought they were too normal and I'd be afraid to catch normal."
However, O'Connor has since revisited the decision after receiving numerous complaints.
On her Twitter account, she said Brians and Nigels will now be "equally considered" and offers are welcome. She said women could also apply.
Age Limit
The Irish singer also put an age limit of 44 and upwards on any potential sweethearts. She told Phantom:
"Oddly enough, 27-year-old's have been offering themselves up but my thing is, like, I can'not possibly contemplate sex with anyone whose mother I am old enough to be.  That would just be freaky.
However, there is apparently one 38-year-old she may make an exception for.
O'Connor also ruled out dating vehicle clampers, men who shave, wax, dye their hair, use hair gel or aftershave or are generally "buffed".
Any potential suitor must also like his mother – but not enough to still live with her – as his own house is a must.
Top of her list are leather trouser-wearing Gardaí, firemen, rugby players and farmers, as well as American actor Robert Downey Jnr.
Matchmaking
Speaking to the radio talk show, O'Connor revealed that she had joined dating agencies in the past but was not "confident in them".
"To be honest, anyone I know who' has been on them [has said that]– all the guys are married"," she told O'Connell.
She offered an alternative by suggesting people attend Lisdoonvarna's matchmaking festival this September. She claims it will be "full of hairy sex starved fellas and the best fun in the world".
On her newly-created blog today, the ever-controversial singer said she will take a few days to write back to all of the men but has singled one out as "drop dead gorgeous" after he sent in a photo of himself.
She told readers that she hoped he would be a "good egg" and said "prayers will be appreciated".