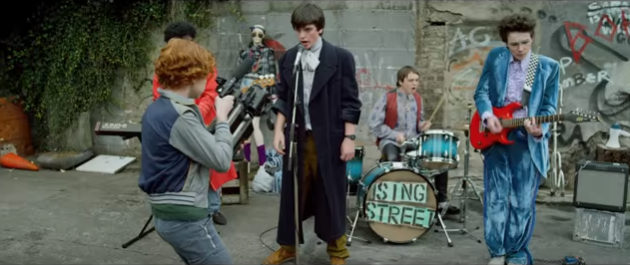 WE'VE KNOWN ABOUT Irish film Sing Street on this side of the Atlantic for a few months now.
The 80s-based teen drama directed by John Carney follows a Dublin student in Synge Street CBS who forms a band named Sing Street – and today it hit cinemas in the States.
And the reviews over there have been excellent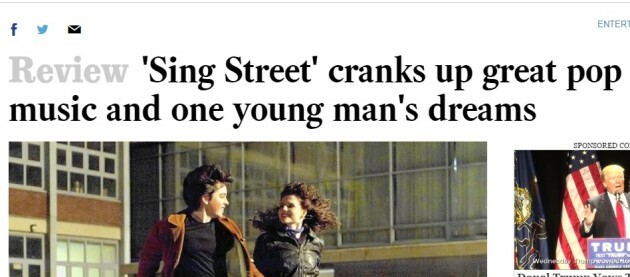 LA TImes LA TImes
The LA Times gave it two thumbs up:
It's a sweetly funny, charming and poignant depiction of this very specific time in life — at once universal and specific — when anything seems possible. And with killer pop tunes to boot.
Rolling Stone Rolling Stone
Glowing stuff:
Sing Street is the most romantic movie you'll find anywhere these days, brimming over with music, fun and the thrill of first love.
What I'm saying is that Carney is an original, a filmmaker who sees the world like no one else. Sing Street, which knows how to entertain you, is his most personal film yet.
Producer John Bregman has been talking about the high score on Rotten Tomatoes
While The New York Times praised it – acknowledging that it goes beyond just 80s nostalgia
For its part "Sing Street" is generally up-tempo and sentimental, but its nostalgia is rarely cloying and its plot doesn't feel overly contrived. There is an undercurrent of darkness and frustration rippling under the bright optimism.
And of all the big hitters, perhaps Time's review lavishes the praise on thickest
Time Time
Not a bad crop of reviews, all told:
You've seen every element of Sing Street hundreds of times before—it's Carney's knack for assembling them that makes the difference. In his hands, this isn't just a nostalgia trip. It's an homage to teenage kicks and the urgency of getting them any way you can.
Well deserved.
DailyEdge is on Snapchat! Tap the button below to add!