A YOUNG FATHER IS embracing single parenthood (and going viral in the process) for taking some exceptionally cool family photos.
Mike Allen from Utah has been sharing custody of his two daughters, aged 7 and 6, since he divorced their mother three years ago.
He's getting to grips with being a single dad, and this year, decided to take the family photos he's "always wanted":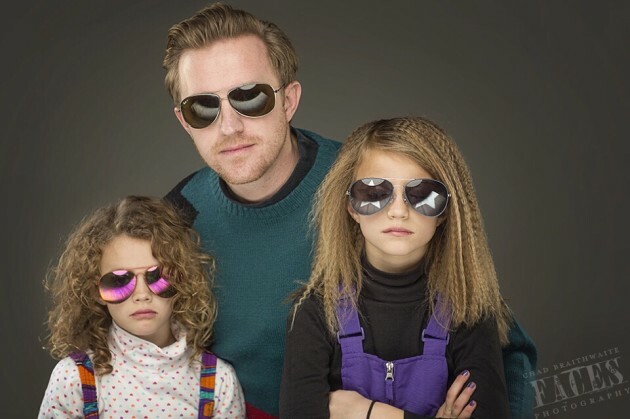 Imgur Imgur
BuzzFeed reports that Mike decided on an 80s-style ski theme, combining his love of the 80s with his daughters' love of winter sports.
They dressed up in dodgy ski gear, crimped their hair, and mean mugged for the camera:
Imgur Imgur
Mike uploaded one of the pictures to Reddit, where it quickly amassed over three million views and inspired a Photoshop meme.
Speaking to BuzzFeed, he said he just thought people would get a kick out of it:
I just thought it was an awesome picture that captured the attitude of my girls. I've never considered myself very photogenic, especially compared to these two.
"I hoped the girls would be able to look back and really enjoy the pictures when they get older."