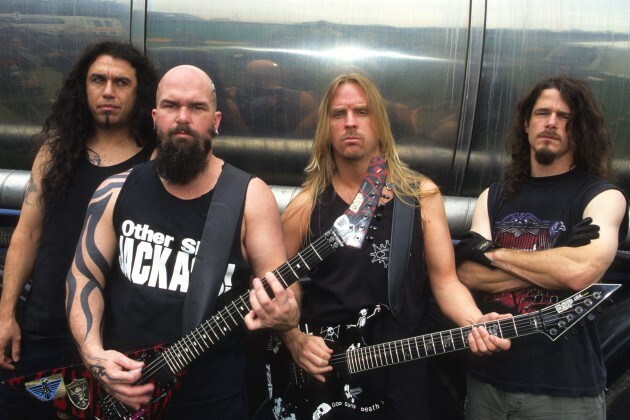 EMPICS Entertainment EMPICS Entertainment
FEW KNOW THIS, but thrash metal band Slayer (famed for songs such as Raining Blood, Serenity in Murder and Dead Skin Mask) are actually big old softies.
The band were playing a gig in Indianapolis earlier this week when they came across a tiny, freezing kitten, and took her in.
Here she is – they named her Gypsy: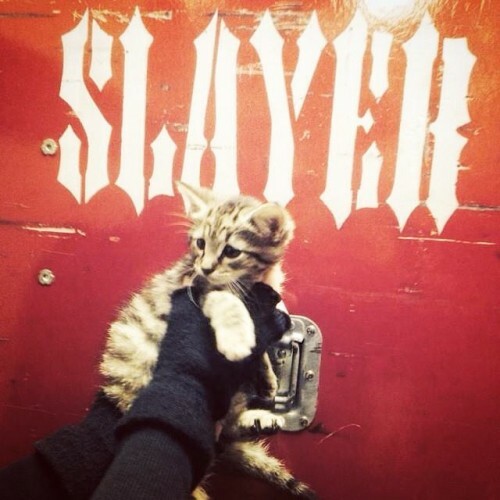 Facebook Facebook
Here's the full story from the band's publicist, who told Nuvo.net:
Last night [guitarist] Kerry King and some of the crew went to dinner at Kerry's favourite steak house in Indy. Afterwards, the assistant tour manager Jess Cortese saw a homeless man on the street who offered up this little kitten for a dollar.
The kitten apparently was freezing so Jess took it, slept with her in her bunk on the bus and went to the venue with her today, hanging out. One of the runners knew someone who wanted a kitten, so the little guy has a new home where she currently is.
Ahhh. It warms the heart, so it does.