STAR WARS: THE Force Awakens is out this week, and Saturday Night Live wants to remind you who all the films, toys, and memorabilia are really for.
YouTube YouTube
No, not them, silly. These guys.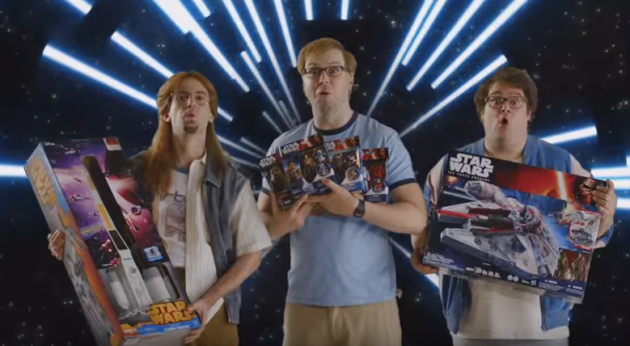 YouTube YouTube
After all, why play with toys when you could keep them unopened, in mint condition?
Saturday Night Live / YouTube