RAPPER SNOOP DOGG has been briefly detained in Norway after entering the country with marijuana and a large amount of cash.
Customs officials in Norway declined to confirm the report, saying only that an American artist entered Norway with a small amount of marijuana that was detected by a sniffer-dog. Norwegian law prevents law enforcement officials from naming suspects.
A customs officer who spoke on condition of anonymity said today that the artist was also carrying more cash than is legally allowed and was subsequently fined 52,000 kroner for the violations.
NRK reports that a party of 20 people were stopped at customs and that the rapper was interviewed briefly and then released.
Snoop Dogg was scheduled to perform this evening at a musical festival in the southern town of Kristiansand.
This morning he tweeted a picture which appeared to show a bag of marijuana and a wad of cash, along with some jewellery: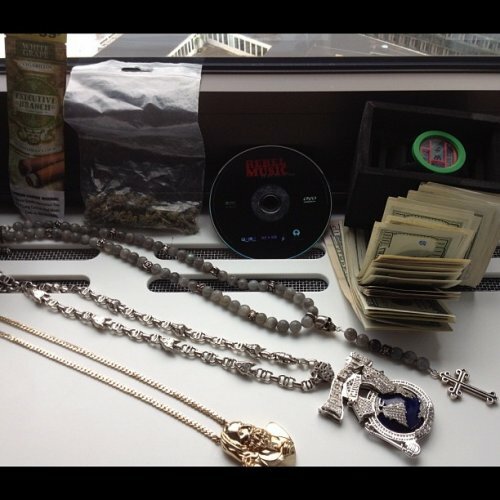 Image via Twitter (thanks to Oisín Mac Aodhagáin for the tip)
The rapper, whose name is Calvin Broadus, has in the past been arrested on marijuana possession.
Video uploaded by Video2Fone7
Additional reporting by AP