While it might sound like a farcical Carrie Bradshaw-type response to society's apparent disregard for singletons and their milestones, it turns out sologamy is, in fact, on the rise.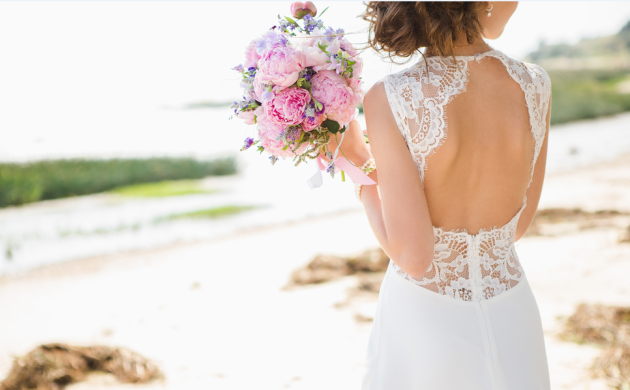 Shutterstock Shutterstock
Considering the increasing popularity of 'anti-engagement' rings, it's hardly surprising that marrying yourself is the new black, but what does the process actually entail? Oh, and can you divorce yourself after a howler of a day as well?
Put very simply, sologamy, also known as self-marriage, is considered an act of self-love. It is a ceremony which gives the individual an opportunity to commit to themselves, reaffirm their faith in their endeavours and promise to keep their best interests at heart.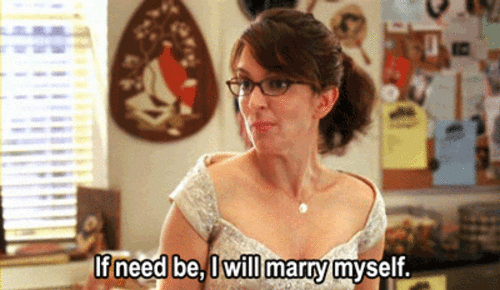 Over the course of the last 12 months, more and more coverage is being devoted to the act, with global press dedicating column inches to the people who choose to walk up the aisle sans partner.
And, perhaps unsurprisingly, it's a fairly divisive topic.
There exists a school of thought that believes sologamy is just another narcissistic venture on the part of millennial generation whose preoccupation with themselves has surpassed that of its namesake, but surely there's more to it?
In an age when anxiety among young people is increasing, a lack of self-worth all too common, and feelings of desolation and isolation becoming ever more prevalent, surely this particular act is a step in the right direction for people who choose to take it?
Easily dismissed as an opportunity to indulge in a little self-aggrandizing, those who have self-married view it very differently.
Laura Mesi, who made headlines in 2017 when she married herself in in Italy, told The Telegraph it's simply a way of reminding yourself that your happiness should not depend on another person.
If one day I find a man with whom I can plan a future I'll be happy, but my happiness does not depend on him. I firmly believe that each of us must first of all love ourselves. You can have a fairy tale even without the prince.
Similarly, Grace Gelder told The Guardian that her act of sologamy was an effort to cement the period of self-discovery she had experienced during the previous six years of single life.
I'd been essentially single for almost six years and built up this brilliant relationship with myself. So I really wanted to pay tribute to this adventurous period of self-discovery but, at the same time, look forward to a new phase.
And sure, there is the argument that this particular act of self-affirmation and devotion can be achieved without the purchase of an anti-engagement ring or the planning of an entire wedding ceremony, but the same can be said of your standard wedding.
Why is an engagement ring and ceremony necessary, or at the least, celebrated when two people are involved, but not when it's a solo venture?
Twitter's response to the sologamy tends towards mocking, with little consideration given to the positivity born of the endeavour.
Sologamy? Sounds like an excuse to why you can't find somebody to me!

— Black is beautiful (@Mr_GSamp) May 16, 2018
Sologamy is a real thing??? Wow 😂

— Zo ✨ (@zoeolivia__) May 16, 2018
apparently 'sologamy' is a thing, but there can be dangers: "If you've got irreconcilable differences with yourself, or have been a victim of your own unreasonable behaviour, you'll just have to figure it out." https://t.co/60G5ofGHey

— Blue & Orange Morality (@fdilke) March 18, 2018
And as sologamist ceremonies aren't legally binding in Europe or the US, those who choose to take that path aren't prevented from marrying another person in the future if they choose to, so what's the issue?
Yes, the practice may seen vaguely absurd right now, but there was a time – not so long ago – when activities, which we readily engage in today, would have borne the brunt of considerable scorn.
We mean, anyone want to see an excessively filtered photo of yesterday's breakfast?
DailyEdge is on Instagram!