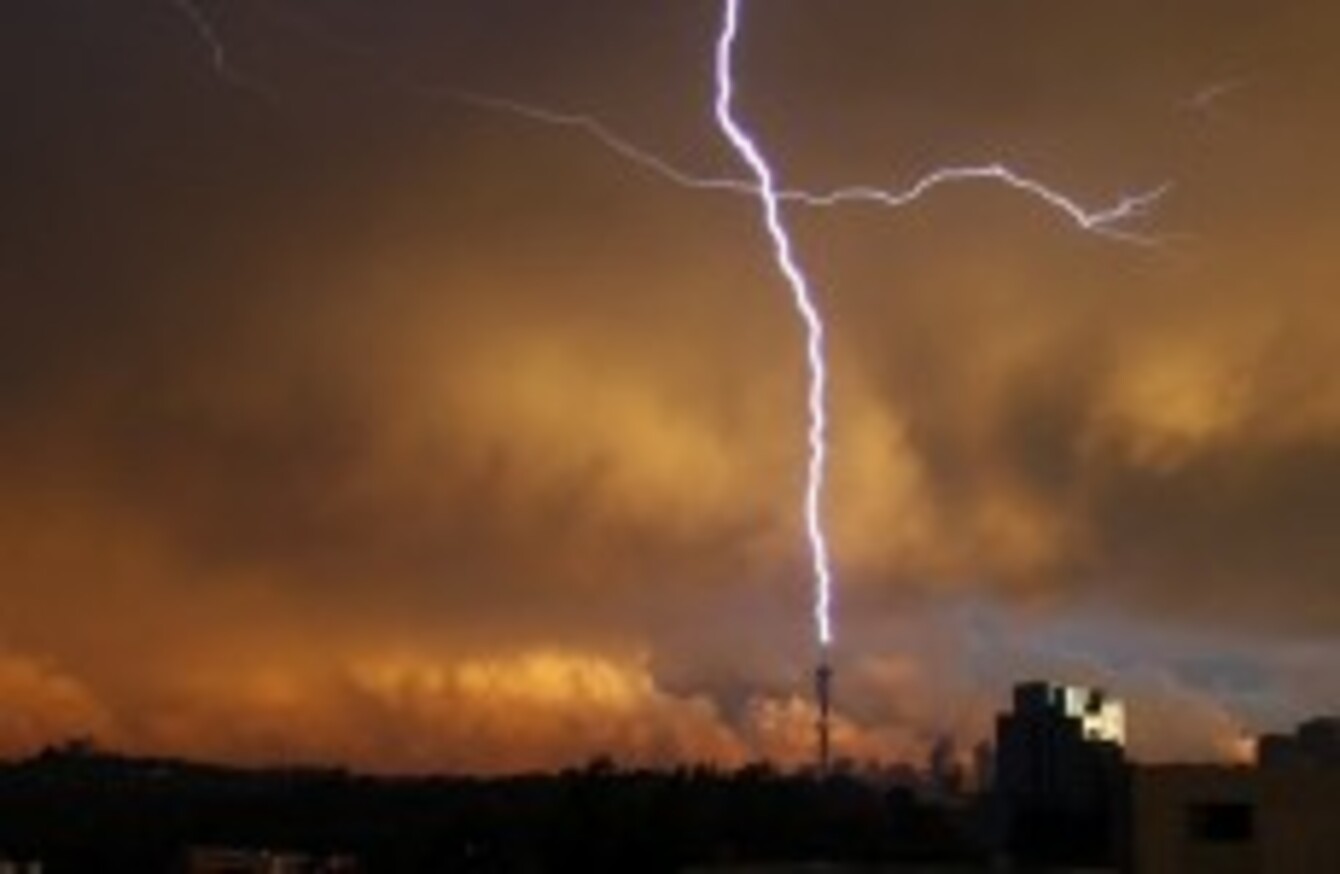 Lightning strikes the Hillbrow Telkom Tower in Johannesburg, South Africa, Friday, 11 December, 2009
Image: Themba Hadebe/AP/Press Association Images
Lightning strikes the Hillbrow Telkom Tower in Johannesburg, South Africa, Friday, 11 December, 2009
Image: Themba Hadebe/AP/Press Association Images
INDEPENDENT WEATHER FORECASTERS in South Africa could face imprisonment for up to ten years if they fail to obtain official approval before issuing severe weather warnings.
A proposed amendment to South Africa's Weather Service Bill would make it an offence for anyone to issue a severe weather warning without first getting written permission for the state's official weather service, reports the South African.
Those found to be in breach of the law could face up to five years in prison or a fine of five million rand (€485,000) for a first offence. Repeat offenders face double the potential jail time or double the fine.
The governing African National Congress has sponsored the amendment, saying that it will reduce the panic and economic cost associated with false alerts, reports the Telegraph.
However, the opposing Democratic Alliance has said the change could potentially block the transmission essential public information with "clumsy bureaucracy" and, as a result, make the country less safe. DA spokesperson Gareth Morgan said the law change was an attempt to "establish and protect an unfair monopoly on services offered by the Weather Service".
Morgan said it would mean a citizen who had seen an approaching tornado, for example, would be unable to broadcast this information via television, radio or internet until they had obtained written permission from the country's official weather service.