HEY, IT'S A DARK and gloomy Monday morning, and you might need something to cheer you up a little bit. Here it is.
Last night, drag performer Panti Bliss shared this screengrab from a friend's Facebook page – the man describes how two customers in a Spar on Baggot Street in Dublin directed a homophobic slur at him.
What he didn't count on, however, was the shop assistant coming to his aid.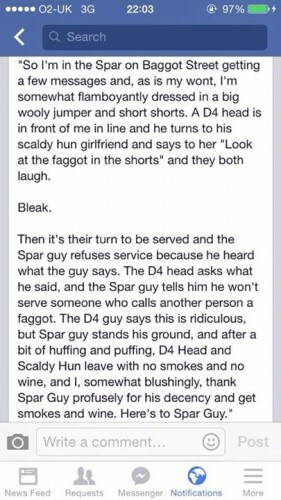 Facebook Facebook
Here's to Spar Guy, indeed.