THE HILLS WAS, arguably*, one of the greatest shows ever to grace our television screens, and Speidi (Heidi Montag and Spencer Pratt) were the best things to come out of it.
If you're unfamiliar with The Hills, it was an MTV-produced 'docu-soap' which followed the lives of rich kids in California. The show wrapped up a couple of years ago and some of its graduates (Lauren Conrad, Whitney Port) have done alright for themselves with fashion lines and spin-off tv shows and whatnot.
Some, however, have not fared so well.
Heidi and Spencer resurfaced on the latest series of Celebrity Big Brother and entered the house in London  last night as 'one contestant'.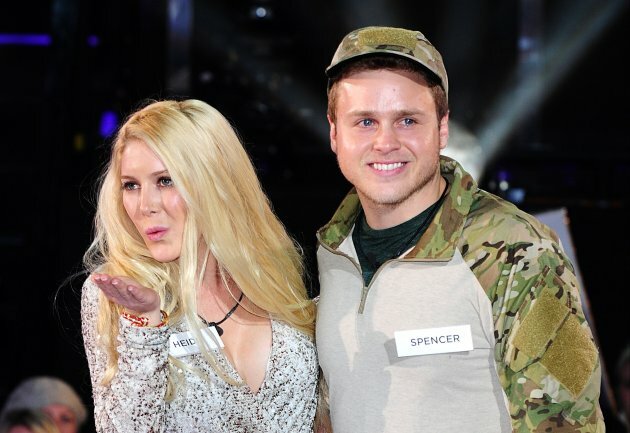 Spencer was wearing a full camo rigout, while Heidi was almost wearing an urban camo rigout. They must be expecting a battle (Ian West/PA Wire/Press Association Images)
Here's a quick recap on what made Speidi so special:
1. Their love for each other
The pair met, got engaged, broke it off, got engaged again, got married on telly in a vaguely creepy ceremony (as well as getting married two other times), filed for divorce but got back together, become born-again Christians, moved in with Spencer's parents, spent all their money… and they're still in love.
Well, they're still in love for the telly. We can't speak for their actual feelings.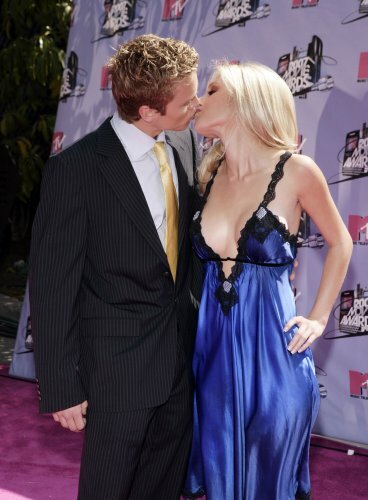 Ah, young love back in 2007(Matt Sayles/AP/Press Association Images)
2. Spencer's beard
Once described by The Hills co-star Lauren Conrad as "creepy", Spencer's beard was almost exactly the same colour as his skin, and he looked just like Harry from Harry and the Hendersons: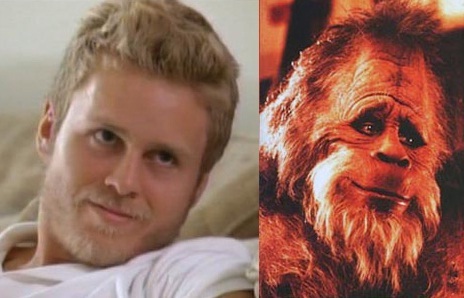 See? SEE?
And it got worse before it got better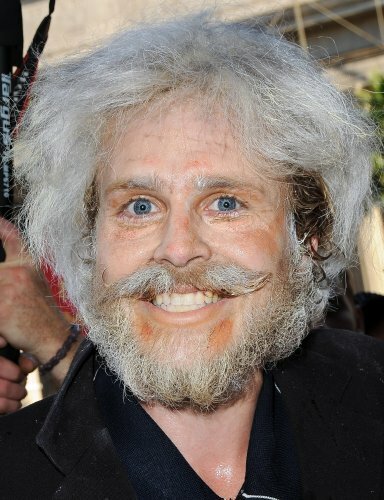 Ok, so he's in costume here, but truly nothing would surprise us (LuMar Jr./AFF/EMPICS Entertainment)
3. Spencer's crystals
Spencer and Heidi's behaviour became increasingly bizarre as The Hills progressed, and Spencer turned to 'his crystals' for help.
Please, watch this video of his friend telling him "dude, I don't think the crystals are working".
Earlier this year MTV reported that Spencer seemed to have given up on his crystal pals, but also that he had tweeted:
Tragically I broke my key to Atlantis. I was moving another big crystal and bumped the Key to Atlantis #shattered #ICried
Anyone got a copy of the Key to Atlantis?
4. Their wedding(s)
Heidi and Spencer's love is so amazing that they had three weddings:
The first one took place secretely in Mexico, and was later deemed to be not legally binding. It was also not filmed for The Hills. Cue wedding number two…
The second wedding was massive, was filmed for The Hills and featured swans and a drunk bridesmaid. Cue wedding number three…
The third one, in November 2010, took place on a secret beach in California, and afterwards they admitted that the previous two had been "about drama, and about ratings".
5. Heidi's ever changing appearance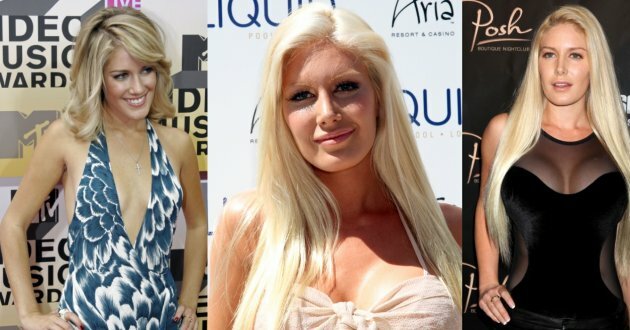 Heidi in 2006, 2010 and 2012. (PETER MORGAN/AP/Press Association Images, AJM/AJM/EMPICS Entertainment)
6. The sex tape DRAMA with Lauren
When The Hills started out Heidi Montag and Lauren Conrad were best friends who did everything together. Lauren even let Spencer's best friend Brody (Jenner, whose dad is Bruce Jenner, who's married to Kris Kardashian. Try to keep up) drop the lámh on her a few times.
However, as Speidi's behaviour became more outrageous, the friendship broke down, and Spencer alleging that Lauren had made a sex tape probably didn't do anything to make it better.
Lauren and Heidi had numerous run ins over the years, with the former telling the latter:
I want to forgive you, and I want to forget you.
Ouch.
YouTube/Karima32
7. Heidi's music career
YouTube/JadenRosencrans
And the other Celebrity Big Brother housemates are:
Rylan Clark – X Factor contestant
Frankie Dettori – Jockey and lad about town
Paula Hamilton – Simon Cowell's former girlfriend and former model/actress
Tricia Penrose – used to be in Coronation Street and Heartbeat
Ryan Moloney – Toadfish from Neighbours
Gillian Taylforth – played Kathy Beale in Eastenders
Lacey Banghard – Glamour girl. Yes, that is her real name
Sam Robertson - Played Mike Baldwin's son on Corrie
Claire Richards – Was in Steps. Also known as 'Claire from Steps'
Neil 'Razor' Ruddock – Football hard man
*Before you start arguing… we did say it was arguable.