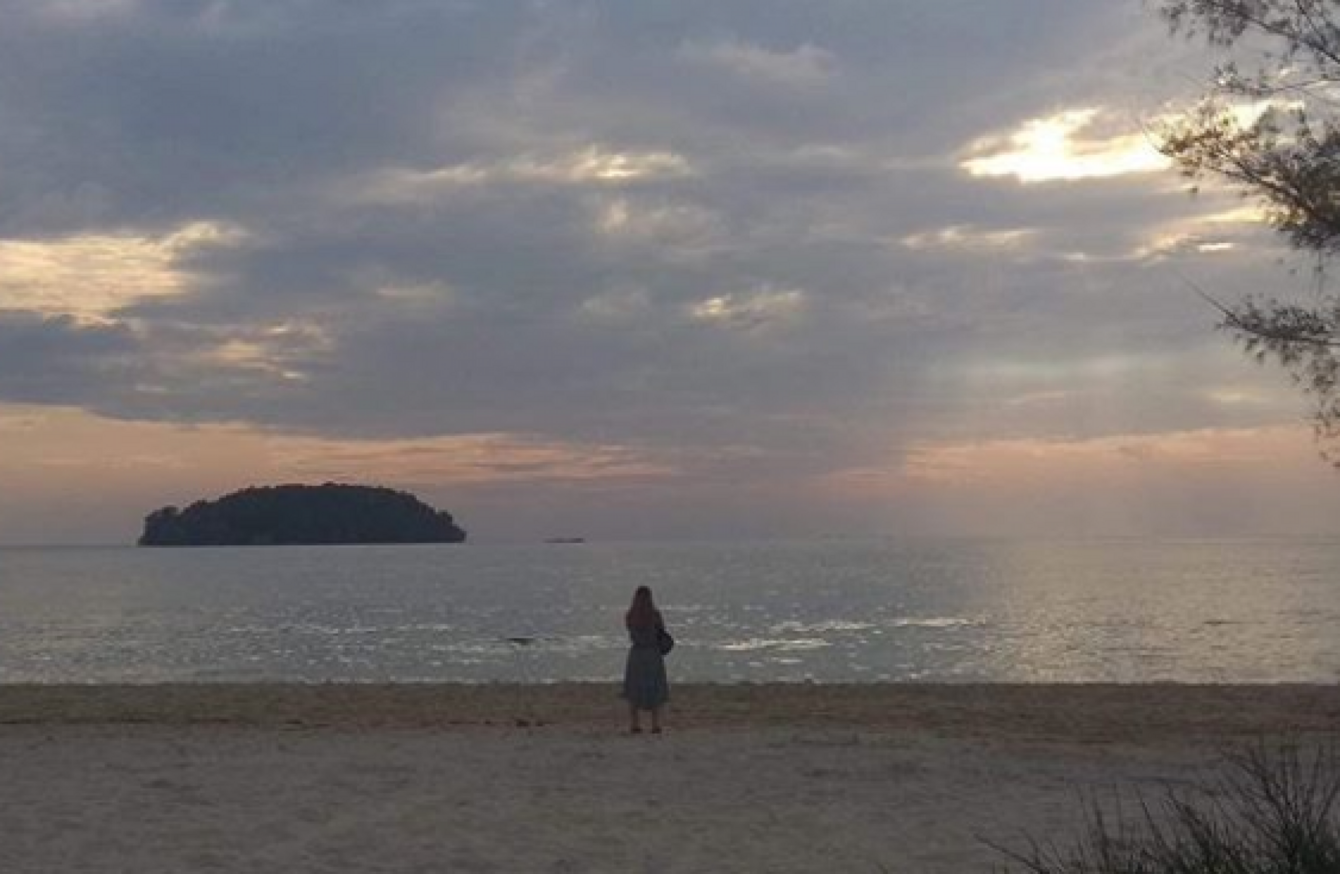 Surrounded by my nearest and dearest.
Surrounded by my nearest and dearest.
ON CHRISTMAS EVE, I walked down the steep sloped path from my wooden hut to the beach and encountered three men cutting down coconuts from a long, thin tree. One man observed, one man handled ropes and manoeuvred what dropped down, and one man was unimaginably high up in the tree cutting them down with a thunk.
As I dodged the oncoming DFA to watch from a distance, I thought: It's not exactly the stuff of Christmas carols is it?
In fact, the closest a coconut has come to my Christmas experience to this point was knocking two halves of one together to imitate Joseph and Mary's donkey in St Bridget NS's nativity play in 1994. And now… this?
Christmas this year was, for me, spent in a hut by Coconut Beach on an island called Koh Rong off the coast of southern Cambodia. The hut (yep, hut) only had electricity between 5pm and 11pm, meaning that's when you get the sweet, sweet relief of a fan. The rest of the time, good luck to you.
The place I stayed was still under construction, so there was no reception desk, WiFi or common niceties to be had (and the less said about the toilet situation the better, thanks). Not only that, but aside from the disconcertingly enormous insects and lizards, I knew absolutely no one there.
It might seem extreme, but in my defence, my parents started it. In 2017 they took themselves off to China for Christmas and I suppose that's when the seed was planted for me that Christmas didn't really need to be 'by numbers' if I didn't particularly want it to be. The mould was broken.
Plus, my solo island Christmas is just one more adventure in a larger one – months of travel, still ongoing, around Myanmar, Thailand and Cambodia, with Laos, Vietnam and who knows where yet to come in the mix. Coming home for it didn't make much sense. So: beachside solitude it was.
You learn a thing or two about yourself travelling alone, which I guess is kind of the point, but you learn even more on a remote island without reliable WiFi at Christmas. (Mostly, you learn that you actually really like WiFi. God, isn't WiFi just the best? There should be a holiday for WiFi.)
With the godforsaken festive season just about behind us, it occurred to me that a lot of people reading this may be contemplating casting off to a secluded island for 2019, perhaps due to one too many off-colour jokes from that dodgy uncle or passive-aggressive comment about your shoes from mam dearest. Yes, I'm sure total isolation is looking preeeetty good for a lot of you right now.
And who could blame you? With that in mind, here are some ground rules to follow:
1. Get your meltdown over with early on 
Look: it's gonna happen. It's just a matter of when. For me, emotional meltdowns go hand-in-hand with Christmas (and just daily life really). If you're being honest with yourself, they do for you too. My advice here would be to try to have your breathless crying jag on the 23rd or so, meaning you can clear the air and actually enjoy the 25th, whatever you've got planned.
2. Remember: social media is a portal to hell! 
This is an evergreen reminder, but it goes triple at Christmas. You'll need a phone to ensure you can call loved ones on the big day and maintain a semblance of connection to reality, but aside from that? Cut it off. You really don't need to be watching Instagram stories of your mates on a 12 Pubs or your workmates doing Kris Kindle. It will make you wistful – wistful for stuff that you know, deep down, is the reason you're on a desert island in the first place.
3. Traditions are weird – and weirder out of context 
Listening to Wham! and wearing a Santa hat with a bikini or joining in a limp Christmas dinner with a bunch of rowdy hostel-workers on the beach… it wasn't for me. Traditions only work in context. Trying to force them onto a day spent alone, far away from home, is only going to have tragic results. Forget the turkey, but do something indulgent and nice. Embrace the excess of the season, without the trappings. (Yes, this is all just a codified way of saying 'have a nice, stiff drink'.)
So there you have it. Your guide to spending the season of good will on the opposite side of the globe to everyone you hold dear – just how it should be done. I would say join me on the beach next year, but frankly I want to be alone. Happy New Year!
DailyEdge is on Instagram!