WERE YOU WATCHING?
Were you shocked? How could they? How could they do it?
If you're a Downton Abbey fan, and you haven't seen the latest episode, or if you plan on watching it in the future, then don't read any more, because there are serious spoilers on the way.
To save you from such horrors, here are some pictures of cute baby animals, but STOP when you get to the sloth. After that, we're not responsible for what you see.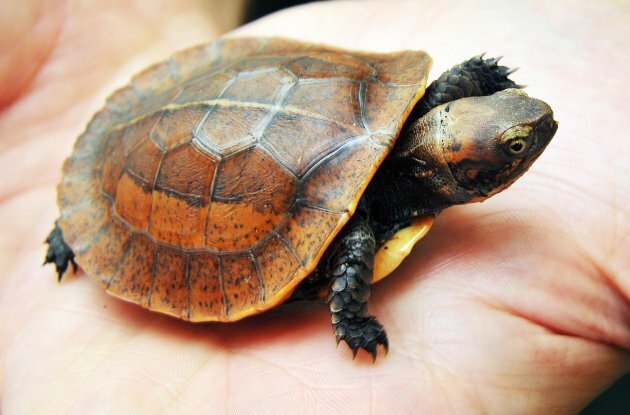 A baby Vietnamese box turtle. Waving.  (Tim Ireland/PA Wire)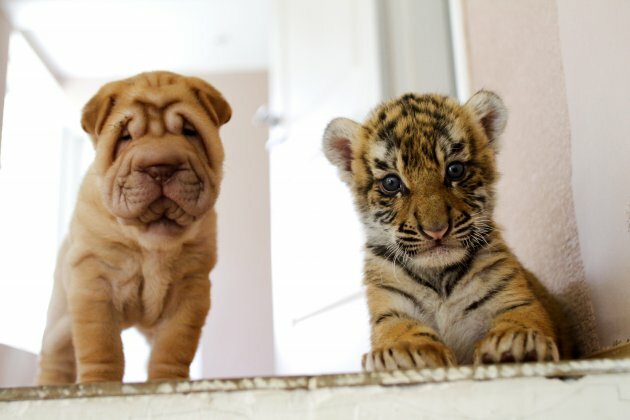 Siberian tiger cub Plyusha and Shar Pei puppy Fighter. They watched Downton last night, by the looks of things. (AP Photo/Igor Yakunin)
HERE COMES THE SLOTH. YOU HAVE BEEN WARNED. DON'T GO PAST THE SLOTH IF YOU DON'T WANT A SPOILER.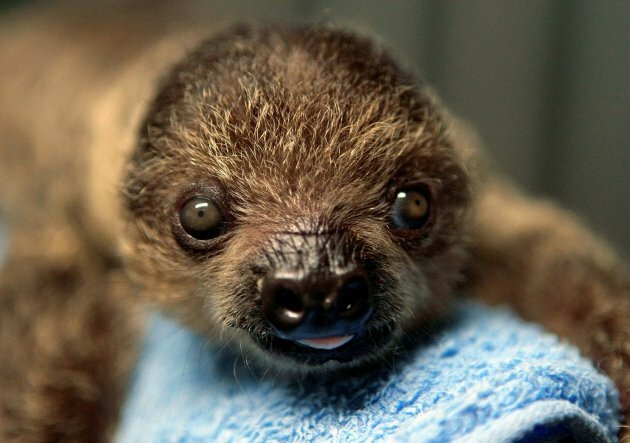 Baby two-toed sloth says 'beware the spoilers' (AP Photo/Itsuo Inouye)
Okay, it's safe to talk.
Twitter was aflame with emotion last night as one of Downton Abbey's most beloved characters Lady Sybil died after giving birth to a baby girl.
Sybil and her Irish husband Tom won our hearts with their romantic tryst and the daredevil way they eloped to get married. Sybil was the kind of woman who'd make you forget your own name if she smiled at you. RIP.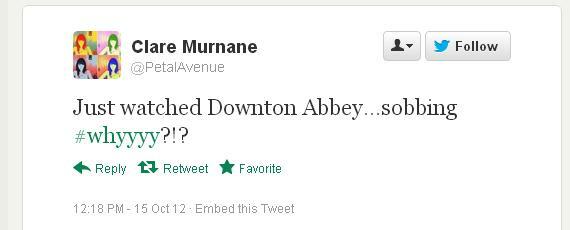 Twitter/@PetalAvenue

Twitter/@SimonPegg

Twitter/@Koochielala
The rest of Twitter was similarly traumatised, and the show's own account got in on the drama:
Twitter/@DowntonAbbey
RIP Lady Sybil.