IT'S LIKE THE Hangover… except without the sun, the glamour of Las Vegas, or the monkey.
The exploits of a stag party from Manchester were captured on Aungier St in Dublin today…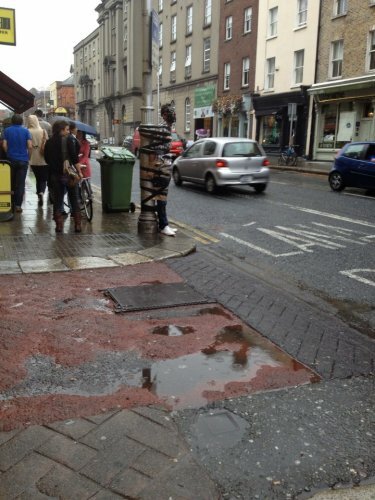 Image: Charlotte Flood
Thankfully the chap's friends soon returned and released him from his tape and gimp mask prison…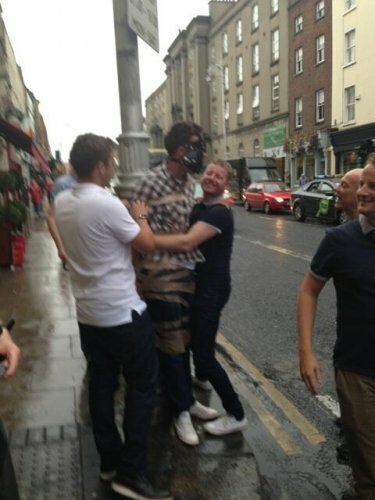 Image: Mark O'Toole
Latest reports indicate that the group are now nowhere to be seen in the Aungier Street area.
Who knows where they'll end up next? SAVE YOURSELVES!