SO IT'S ONLY Wednesday, and you're a responsible adult with things to do tomorrow. Ugh.
BUT, you're going to see your favourite band and or some inconsiderate idiot is having a birthday party or leaving do smack bang in the middle of the working week, just because they work weekends.
You have to go, there's really no choice in the matter. Here's how it's gonna go down, internally.
1. Reasoning
Listen, it'll be grand, you'll have a few and leave. RSVP yes and utter those famous last words, "WHAT'S THE HARM?"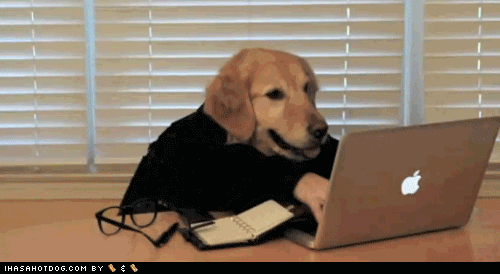 2. Bargaining
You're on the early shift tomorrow, but you've made the right decision. You stayed in at the weekend so you practically stored up drinking days.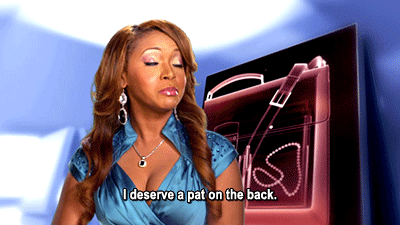 It's only fair.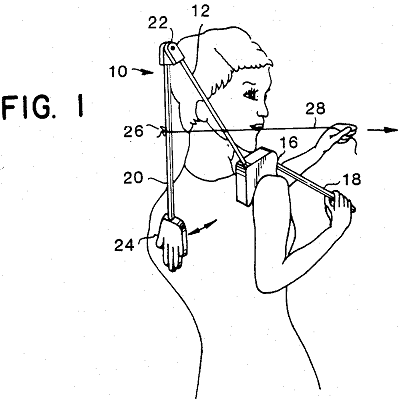 Growingandgrowing Growingandgrowing
3. Excitement
You're there now, still a bit apprehensive, but you may as well enjoy it. You might even post a status to let the world know how mad you are, referring to everything as 'cheeky'.
Cheeky few drinks.
Cheeky dance.
Cheeky kebab.
Cheeky stumble through the door.
taramangan taramangan
4. Resentment
Ciara from accounts is off tomorrow and is trying to get you to do shots. Looking around you in the packed pub, it's full of youths all dressed up heading out. Think to yourself that you're the only one in the planet that must work. No recession 'round here.
Celebuzz Celebuzz
5. Enjoyment
Sure this is grand, you feel grand, another drink won't hurt. While you're here like.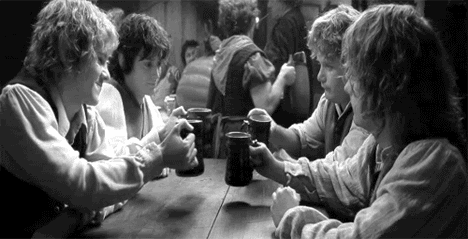 6. Carelessness
Work in 6 hours! Don't care, sure you never do this.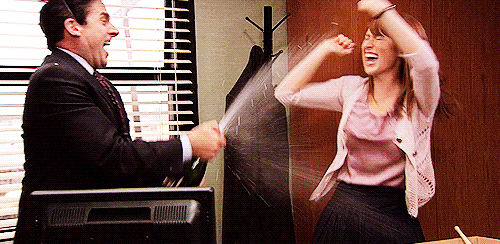 … for a reason. Keep everyone in earshot up-to-date with the countdown to when you've to get up for work. People love that.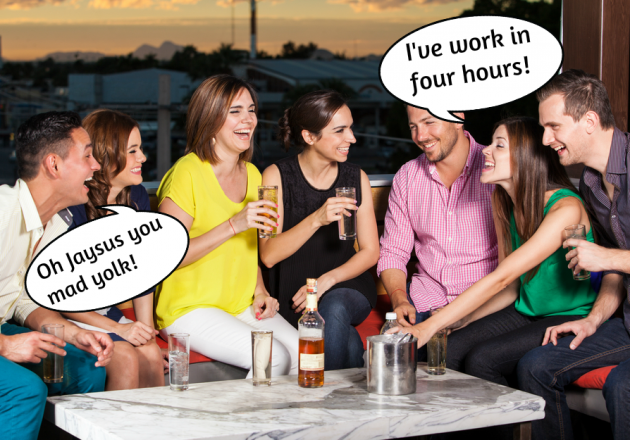 Shutterstock Shutterstock
7. Anxiety
You're taking the mick now. Time to negotiate an exit, but you owe about three drinks and everyone is still having craic that's at least 180 by this stage.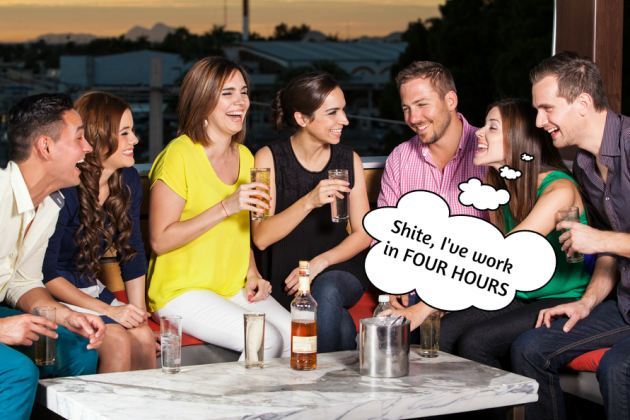 Shutterstock Shutterstock
8. Calm
A sense of calm floods in as soon as you get into bed. You'll sleep well now and that CHEEKY chicken roll you had will surely ease all tomorrow's pre-empted pain.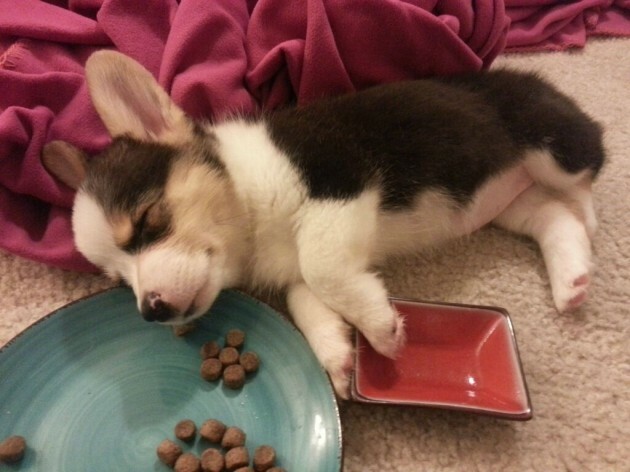 BlogSpot BlogSpot
9. Guilt
You slept in a bit and now you're hungover at your desk and everyone is judging you. You've failed at responsibility, please turn in your license to adult.
Never again, until next time.