WHEN IT COMES to 80s movies, word on the street says you fall firmly into one of two camps.

movienosh / Twitter movienosh / Twitter / Twitter
You're either a hard and fast Stand By Me fan or you're a Goonie who never says die.
If you fall into the former camp, you'll know that there is something about Rob Reiner's film that simply captivated you as a child, and still has the power to engage today.
Here we take a look at just some of the reasons you were absolutely obsessed with Stand By Me as a kid.
1. You either wanted to be Chris Chambers or date Chris Chambers.
Chris was cool AF. End of story.
2. They had their own den (with a secret knock).

You couldn't even push a chair against your bedroom door without getting roared at, and these kids were out here in their secret den with their secret knock and their secret plots to find dead bodies.
3. $2.37 could get you a slap-up lunch.
Gordie was able to buy a hape of ham sandwiches and four bottles of coke with the coppers the lads produced, while you spent half your life deliberating between a packet of Meanies or a tenpenny mix.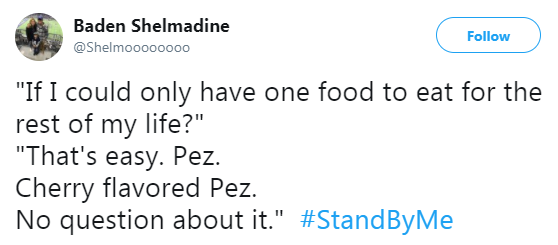 4. They could disappear for a weekend with little to no hassle.

Oh sure, they had to pretend they were sleeping in each others gaffs, but once that message was communicated, they were good to go.
You, on the other hand, had to persuade your mother not to ring your mate's mam to check in that the proposed sleepover was legit.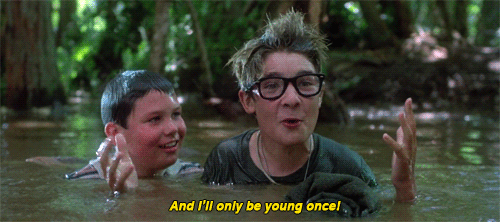 5. The soundtrack got stuck in your head and you were OK with that.

You were a bloody pro when it came to the hits of the 1950s by the time the final credits rolled.
The Chordettes, Buddy Holly, Jerry Lewis; these folk knew how to write a catchy song.
6. You could relate on an emotional level to at least one of them.
OK, so no one was actually cool enough to be Chris, but there's a high chance that you saw a little Teddy in yourself and a lot of Gordie.
But if you were really honest with yourself, you knew – deep, deep down – that you were actually the Vern of your group.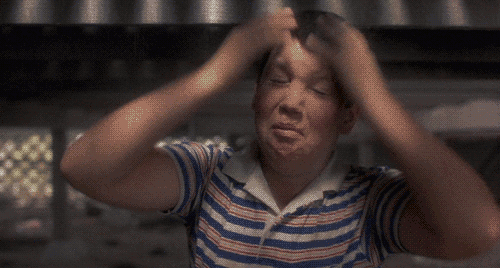 7. They got the better of the town bullies.
There's no denying that Ace and his band of cronies were seriously scary, but our heroic foursome outwitted them at the end.
8. The pie-eating contest was the coolest thing you'd ever heard of.

The outcome was absolutely gross, of course, but imagine how cool it would be if your town had had one.
9. They weren't afraid to ask the important questions.
"Wagon Train's a really cool show, but did you notice they never get anywhere? They just keep wagon training?"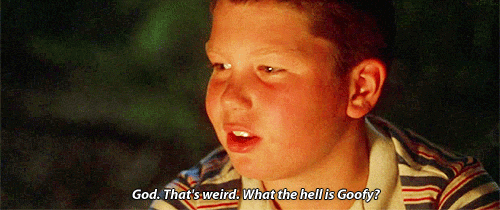 10. They taught you some wicked one-liners.
Well, for a 11-year-old you sure thought they were cool.
11. They validated the importance you placed on your own friendships.
Sure, these lads were forever tearing the heads off each other and refusing to 'skin it', but where would they be without each other?
12. You respected the lack of happy ending.
Unlike most other movies you had seen as a kid, Stand By Me didn't insist on ending on a happy note.
Word of Chris' eventual death left you shook, but you felt a vague sense of maturity that you were able to accept the news.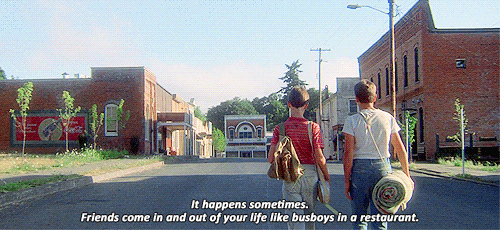 DailyEdge is on Instagram!