CHRIS O'DOWD IS probably our most famous Rossie.
He's appearing in a remake of Get Shorty, airing in America this week and is busy promoting it.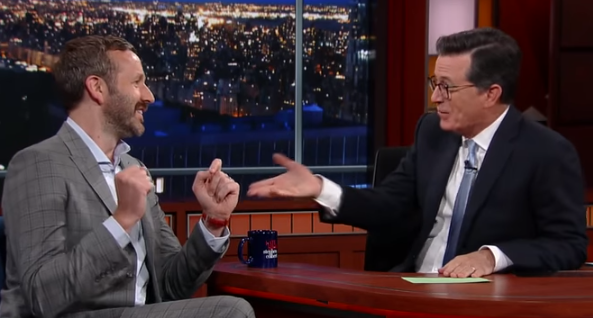 Last night, he joined Stephen Colbert on The Late Show, and they immediately found common ground in Roscommon.
The minute he opened his mouth, Colbert was on it:
Your accent betrays that you're a foreigner. You're not from around here stranger. I understand you're from Roscommon.
That's right.
My family too.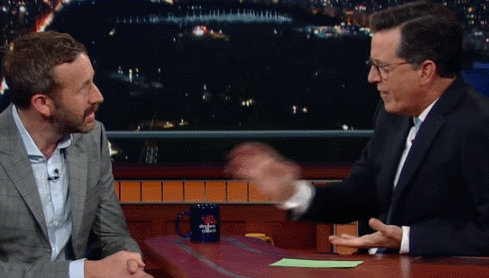 Stop it.
Turns out, Stephen Colbert has some distant family in Roscommon, (though his appearance on Faces of America points to Laois).
The Colbericans?
The Tucks.
Have you been?
Yeah I have.
Then Chris gave perhaps the best Roscommon tourist pitch known to man
It's nice. A lot of bog. If you're into soil, it's the place for you.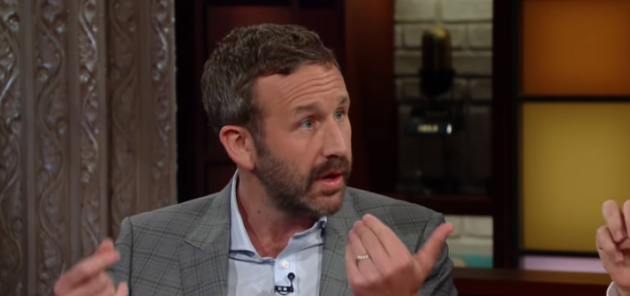 But the Roscommon chat didn't stop there. Chris went on to brag about the football team being the best in Ireland, despite a 0-09 – 4-19 loss to Mayo on Monday.
You probably don't know this but we've the best football team in Ireland.
You mean soccer?
No I mean Gaelic football. It's a sport for strong men.
We need an urgent Factcheck here lads.
The Late Show with Stephen Colbert / YouTube
DailyEdge is on Snapchat! Tap the button below to add!