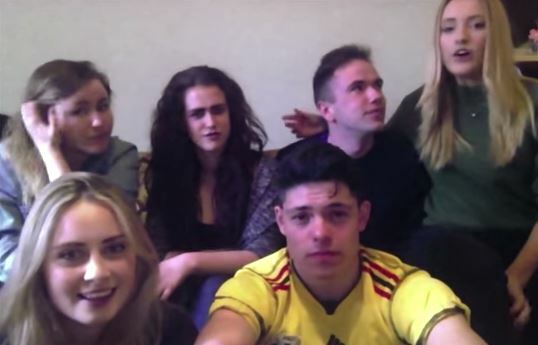 YouTube YouTube
AS WE ENTER the final week of the marriage referendum campaign, Irish diaspora from all over the world are making sure their voices and opinions are being heard.
A new video entitled Send Love Home features Irish people living in the likes of Sweden, France and the UK appealing to Irish people to go out and vote on May 22nd.
The touching five-minute video features Irish people sharing their own personal stories and experiences, and explaining what a Yes vote would mean to them.
Send Love Home / YouTube
It pains me to think that I can get married here in France, but I can't get married in my own country.
Unfortunately, I'm not able to vote being here in Sweden, but it would mean so much to me and my family to be able to see my brother one day get married.
You may not realise this, but people all over the world are watching. Show us how it's done and give us a reason to hope for a better tomorrow.
This morning, the video was shared by Stephen Fry, who stated that he hoped Irish people would find "the same joy" he has found since gay marriage came into force in the United Kingdom in 2014. (Fry married his partner, Elliott Spencer, in January.)