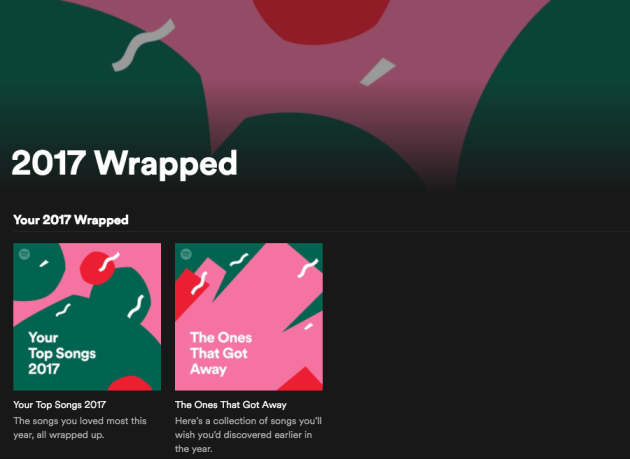 Spotify Spotify
THIS WEEK, SPOTIFY released their eagerly-anticipated year in review lists, and users discovered the songs, artists and genres they've listened to the most in 2017.
(If you haven't gotten yours yet, you can find it here.)
For the most part, people are unsurprised or only slightly embarrassed by their top picks, but a few genres have totally thrown people for a loop.
Like… 'Stomp and Holler' for example. What the hell is Stomp and Holler?
According to a playlist devoted to the genre, Spotify uses Stomp and Holler to refer to artists like Mumford and Sons, Ed Sheeran, The Lumineers, and Of Monsters and Men.
They're all a bit folk-influenced, and have been known to shout 'HEY!' in their songs… so when you think about it, it totally makes sense. (And what a relief to finally have a name for this phenomenon.)
But the Stomp and Holler crowd are not alone in their confusion. Other unusual genres that have been showing up for people include 'Vocaloid':
'Catstep':
'Otacore':
And whatever most of this is:
We used to be with it, but then they changed what 'it' was. Now what we're with isn't 'it', and what 'it' is seems scary to us.
DailyEdge is on Instagram!