WE'VE ONLY BEEN waiting forever, but Stranger Things is finally returning at the end of this month.
There's been months and months of speculating, rumour-mongering, and theorising, but this is what we actually know about the second season so far.
Remind us what happened at the end of the first season.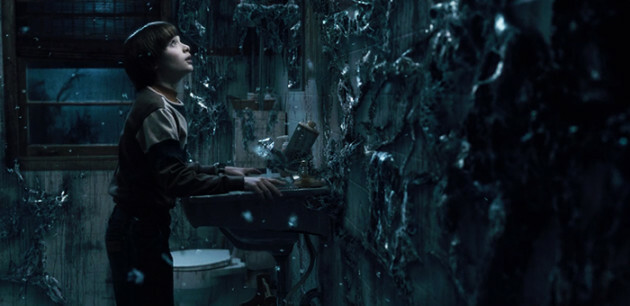 Netflix Netflix
When we left the Stranger Things gang, Will Byers had just been rescued from the Demogorgon through the combined efforts of his mam Joyce and Sheriff Hopper. However, in the final scene, we see him coughing up a nasty slug-like creature, so it's evident that he hasn't truly left the Upside Down.
Eleven had succeeded in destroying the monster, vanishing in the process – but Hopper was spotted leaving Eggos in the woods, hinting that she is still alive.
What will happen in this season?
Netflix / YouTube
The second season takes place a year after the events of the first, with Will Byers thoroughly changed from his time in the Upside Down and suffering terrifying visions.
From what we have seen from the teaser trailer, Eleven is still out there and fighting her way back from the Upside Down – we should learn more about her backstory this time around.
There's also this huge thing in the sky that they're probably going to have to deal with: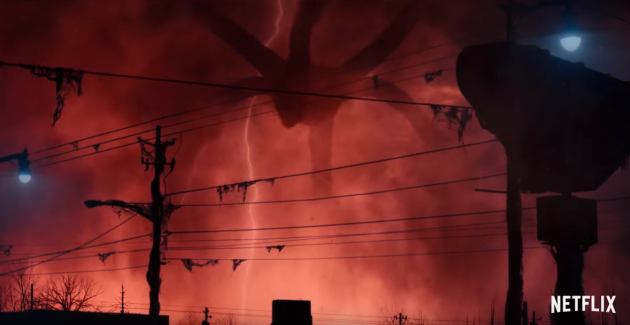 YouTube YouTube
Cast members have been calling it the 'shadow monster', and showrunners the Duffer brothers claim that the "forces of evil" in the second season will make the Demogorgon seem "quaint". Which is… a tall order.
Is there anybody new showing up?
Jackson Davis / Netflix/Entertainment Weekly Jackson Davis / Netflix/Entertainment Weekly / Netflix/Entertainment Weekly
Yes! Sean Astin – who some of you may know as Samwise Gamgee, and others as Mikey Walsh – will play Bob Newby, a high school friend of Joyce Byers and her love interest.
A new kid, the troublemaking Max, befriends Mike, Will and the lads – we will most likely be introduced to her in the first episode, which is titled Madmax.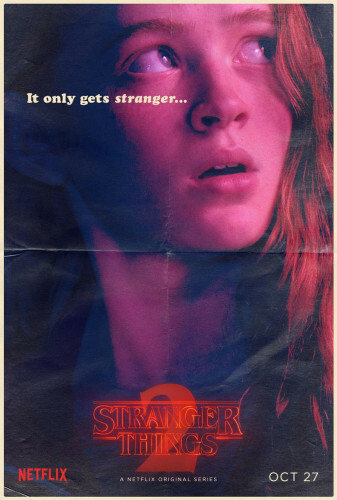 Netflix Netflix
And what about Barb?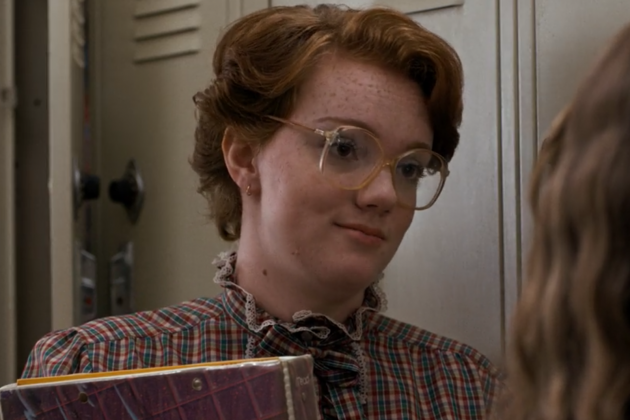 Netflix Netflix
Poor old Barb. Kidnapped by the Demogorgon and left to die with nobody making any fuss – except the Stranger Things fandom, who embraced her with open arms.
But actress Natalia Dyer (who plays Nancy Wheeler) says she won't be forgotten about in the coming season:
Barb's a big part of Nancy's storyline and that drive to – I don't know how to say it otherwise – to find justice. There are a lot of loose ends there that Nancy feels need to be addressed.
The showrunners have revealed that Barb's dad will also be trying to discover the truth about what happened to his daughter. #JusticeForBarb may finally be happening.
The second season will be available to stream on Netflix from October 27, right in time for Halloween. We cannot WAIT.
DailyEdge is on Instagram!