IF YOU WERE an Irish person travelling back to your home in Sweden, what would you pack in your suitcase?
A few boxes of Barry's Tea? A packet of Taytos or two?
Or a giant heap of sweets, chocolate AND crisps?
Niall O'Rourke is heading back to Sweden this week, and has crammed one suitcase full of Monster Munch, Bacon Fries, Aero bars, Dip Dab, Drifter bars, and even some Easter eggs.
His brother Steve (of TheScore.ie) told us that Niall doesn't quite consider the confectionery in Sweden as tasty as the delights found in Ireland…
We think he's sorted for sweets for at least a week, anyway.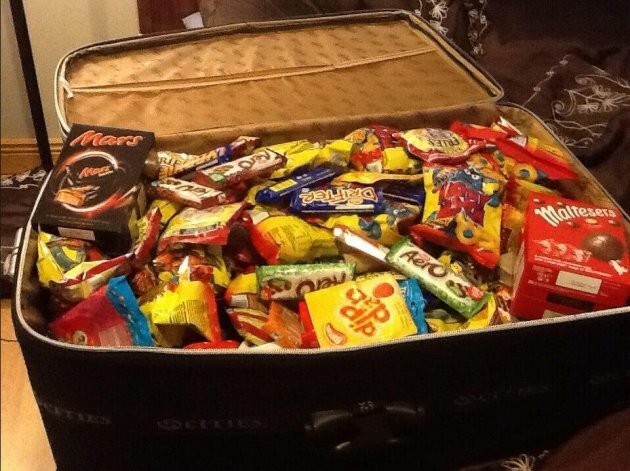 Via Twitter