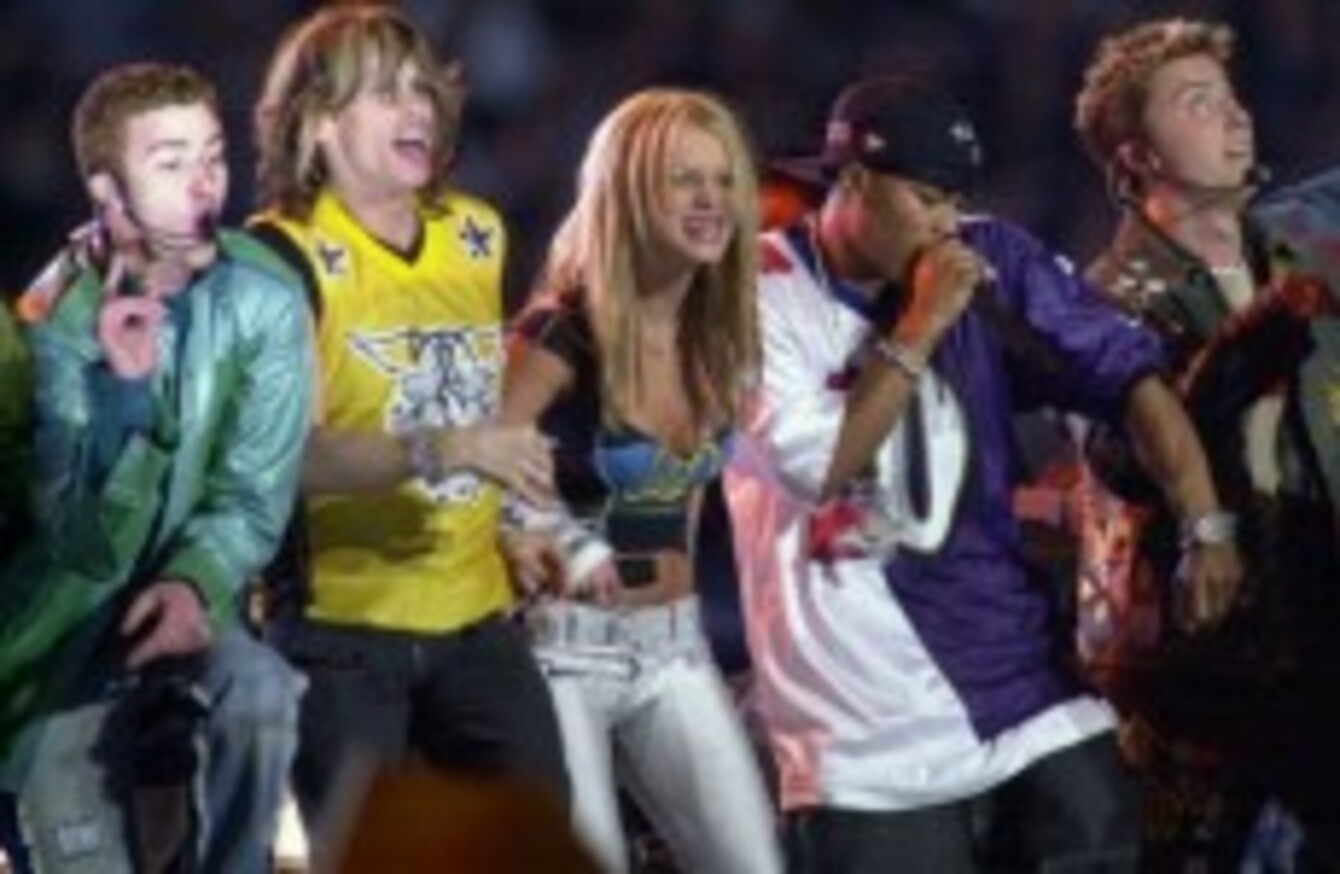 Left to right: Justin Timberlake, Steven Tyler, Britney Spears, Nelly and uh, Lance Bass
Left to right: Justin Timberlake, Steven Tyler, Britney Spears, Nelly and uh, Lance Bass
SPECULATION IS RIFE about what the world can expect from Beyonce's half-time performance during the Superbowl on Sunday.  Will Destiny's Child be there?  Will she lip-synch?  Does anyone like Michelle?
The Superbowl half-time show has given us some pretty spectacular moments over the years, from wardrobe malfunctions to moving performances.
Here are some of its finest moments (aside from the moment the above photo of Britney Spears et al was taken, which was clearly one of the best ever).
Michael Jackson, 1993
Who else would have the balls to stand frozen in silence for almost a full minute during one of the most-watched television events in the world?

YouTube/janetuniverse
N'Sync, Aerosmith, Britney, Mary J Blige and Nelly, 2001
Those outfits!  That hair!  Britney at her finest!

YouTube/nibelungenstar
U2, 2002
Our very own lads from Dublin stepped onto the field just a few months after the attack on the World Trade Centre. Their performance was a tribute to those who died.

YouTube/iagoil
Janet Jackson, Kid Rock, Nelly, Jessica Simpson, P Diddy and Justin Timberlake, 2004
Perhaps the most infamous of all the half-time performances, this includes that "wardrobe malfunction".

YouTube/emmanuel11246
Madonna, 2012
The best thing she's done in years.

YouTube/xMaterialBoyx