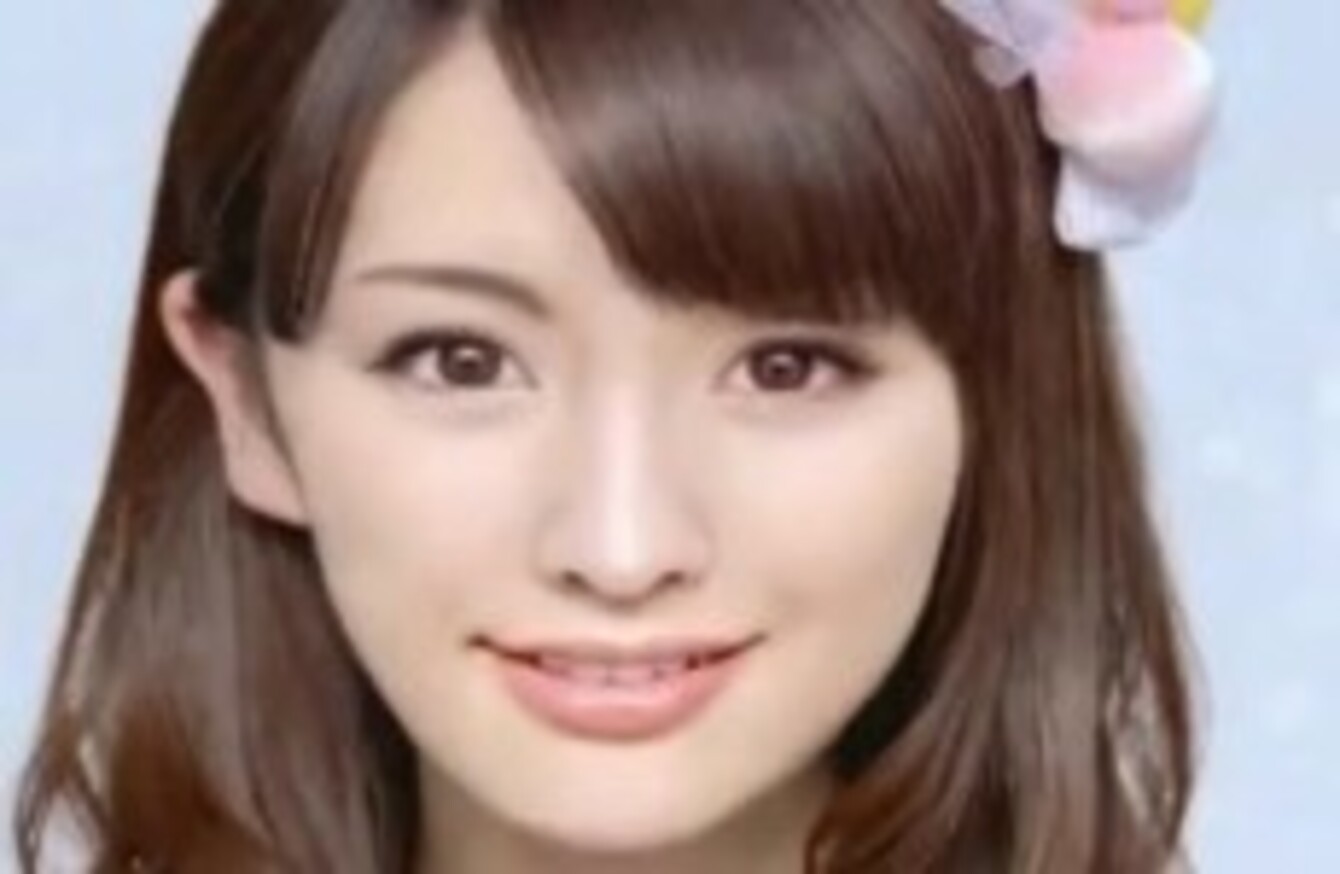 Aimi Eguchi
Aimi Eguchi
FANS OF THE Japanese pop act AKB 48 were surprised to see a new band member unveiled in a sweet advertisement – but were more surprised to find out she's not actually human.
A debate had flourished among fans over the origin of new band member, Aimi Eguchi. The band's official website listed personal information about the 'singer', including details of her hometown and hobbies, according to the Huffington Post.
Although some fans defended the new addition, others were weren't convinced and said she wasn't real.
They were right. Here's how images of the real band members were used to create a composite profile for Aimi:

And here's the original ad (the odd chewing motion at the end is a bit of a give away…):