SHARP-EYED BRAY residents may have spotted these spoof election posters for several swan 'election candidates' earlier this month.
James Nolan James Nolan
The folks at the Harbour Bar in Bray have revealed themselves as the brains behind the wonderful posters, and as it turns out, they're pretty serious about the whole thing.
This morning, they opened a ballot box for the local swans on the beach, so they too can vote for the birds they think will best serve their community.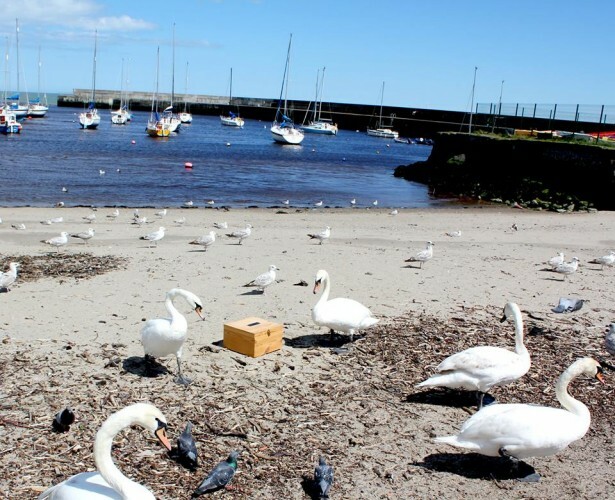 Facebook / The Harbour Bar As the polls opened this morning, feathers remained unruffled. Facebook / The Harbour Bar / The Harbour Bar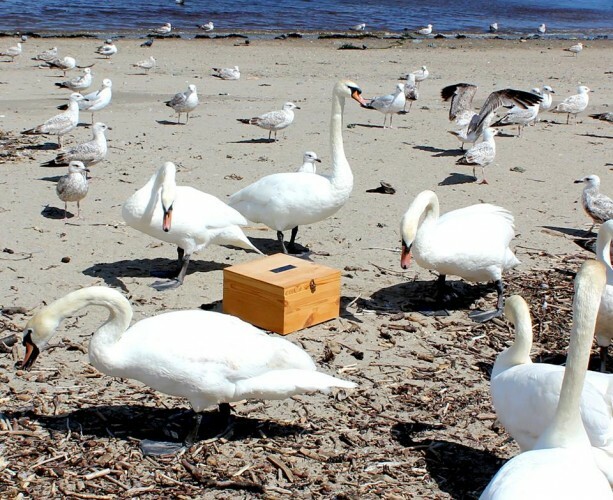 Facebook / The Harbour Bar But the birds soon flocked to cast their vote. Facebook / The Harbour Bar / The Harbour Bar
The Harbour Bar is reporting an 'excellent turnout', but there's no indication of how the results will go.
Frances Bird is now the front runner after Independent candidate Feather O'Kelly was revealed to have fathered a 'love cygnet', but neither are counting their chicks before they hatch.
The plot thickens. We'll keep you updated.