LAST WEEK, TWO people were killed and 25 injured when a suspected drunk driver sped through a crowd at the South by Southwest Festival in Austin, Texas.
Mason Endres is one of the victims of the crash – she sustained a number of serious injuries including a broken leg, a spinal fracture, and a broken nose.
Mason's friend Grace Neill described the crash:
We were waiting for Mason's dad to pick us up when all of a sudden this car comes around the corner at 60 miles an hour. We couldn't move…it ploughed us down. I was facing her… I watched my best friend get hit like a bowling pin.
The 18-year-old had been hoping to catch her favourite band Jared & The Mill at the festival, but had to spend the time recovering in hospital.
The band consider Mason one of their 'first friends and fans' – so when they heard she had been injured in the accident, they decided to bring the gig to her hospital room:
austin360video / YouTube
After the gig, Mason said:
Today, I felt better than I ever imagined I thought I would feel in a hospital.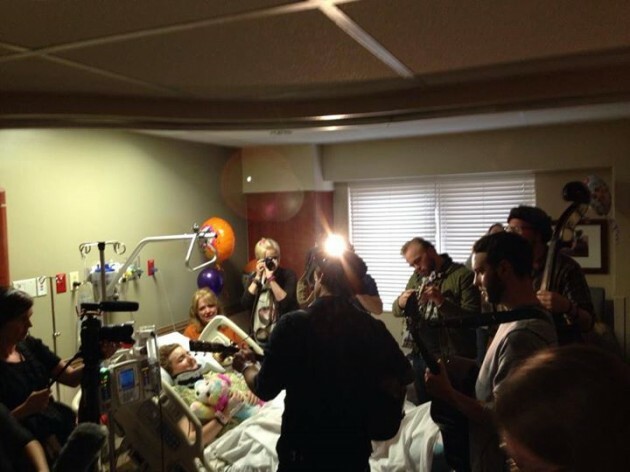 Facebook / Jared & The Mill Facebook / Jared & The Mill / Jared & The Mill
via Buzzfeed