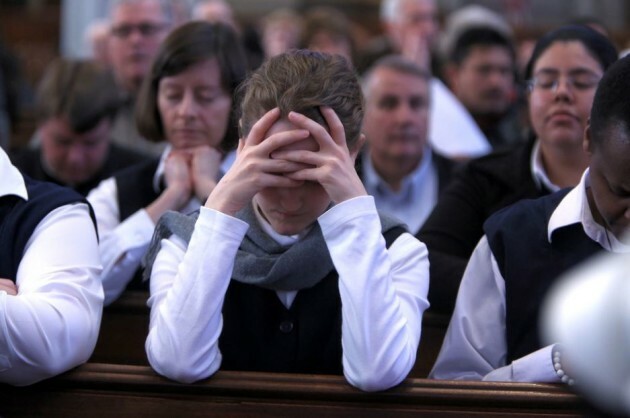 Flickr Flickr
AH, REMEMBER WHEN you were twelve years old and took a solemn oath not to drink until you were eighteen years old? We are, of course, talking about The Pledge.
Taking the pledge is a rite of passage for most Irish people — as is subsequently breaking the pledge) — but it's no longer as common as it once was.
Don't the kids know what they're missing out on?
At age 12, taking the pledge was the most important decision you'd ever made
You know when footballers sign a new contract? It was like that. Except this contract was with God himself.
If you were in two minds about the whole thing, you may have opted to mumble it…
And everyone knows that it was rendered invalid if you kept your fingers crossed behind your back
Suckers.
If you didn't take it, you were a certified rebel.
Even if you started out with good intentions…
You were bound to break it at some point.
Such is the reality of growing up in Ireland.
Your deeply ingrained Catholic guilt sometimes makes you think that you're paying for all the times you broke your pledge…
This is karma, isn't it?
And sometimes while suffering from a particularly bad dose of the fear, you regret not keeping it
DailyEdge is on Snapchat! Tap the button below to add!