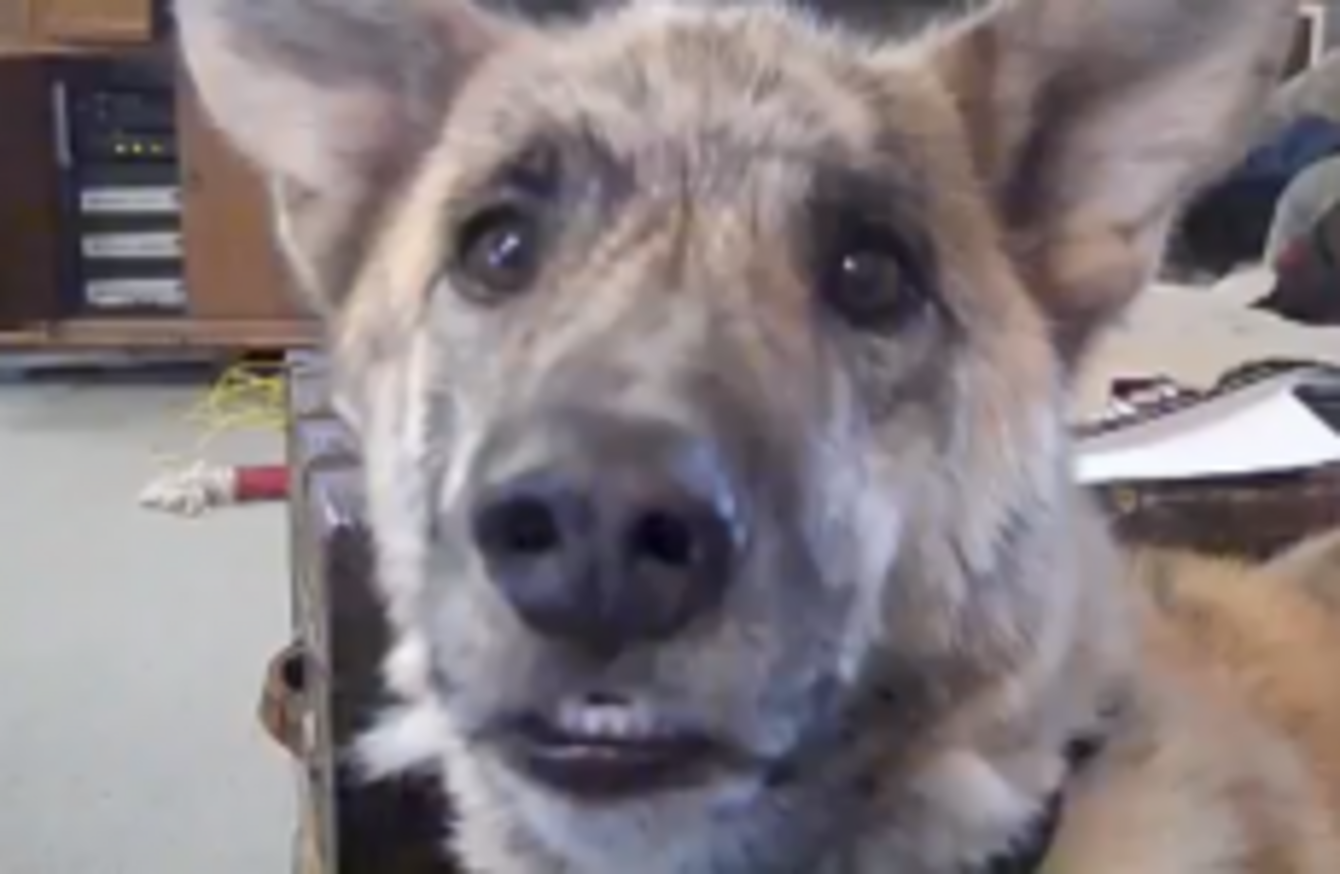 The unlikely star of Ireland's most-watched YouTube video of 2011...
The unlikely star of Ireland's most-watched YouTube video of 2011...
A VIDEO of a man teasing his 'talking' dog has been revealed as Ireland's most-watched YouTube video of 2011.
Stats released by Google today have ranked klaatu42's video of a talking dog – being taunted by his owner about having eaten all of the food in the fringe – as the video seen by most Irish browsers on YouTube this year.
That video, which has accrued almost 75 million views worldwide, defeats the top-ranking native Irish entry 'Hangovers', a sketch featuring Damo and Ivor (aka Andy Quirke) from RTÉ's Republic of Telly.
Other native entrants include Rubberbandits, though not in the mode you might expect: the Irish-language version of their song 'I Wanna Fight Your Father' (complete with saturation Oirish facial hair, tin whistle and dancing) stands third in the list.
Completing the list of the top five videos is the ubiquitous video of two twin infants 'talking' to each other (you know the one) and another Republic of Telly sketch, Deat Cat Bounce's ode to rugby's homoerotic side.
The charts exclude views of music videos, which would otherwise dominate: the most-viewed music video of the year among Irish users was LMFAO's Party Rock Anthem, ahead of Jennifer Lopez's summertime hit On The Floor.
The rest of the top five is backed out with overseas hitmakers, with Trinidadian R&B star Nicki Minaj, English songstress Jessie J and American idol Bruno Mars all featuring.
Globally, the most-watched video of the year was Rebecca Black's 'Friday' (a view count which was interrupted by the original edition being pulled from YouTube in June), while the aforementioned talking dog video landed second.
The Lonely Island's underrated ode to Jack Sparrow, featuring Michael Bolton, is the third most-watched video of 2011.
Ireland's Top 5 YouTube videos of 2011
1. Klaatu42 – Ultimate Dog Tease

2. RTÉ – Damo and Ivor, 'Hangovers'
3. Rubberbandits – I Wanna Fight Your Father,
as Gaeilge
4. jayrandall22011 – Talking Twin Babies
5. RTÉ – Dead Cat Bounce – Rugby