AS WE TOLD you yesterday, the American so-bad-it's-good TV movie Sharknado is coming to our screens tonight.
We're pretty excited.  Are you excited?  We're pretty excited.
If you have UPC it's on channel 129 at 9pm this evening, or channel 114 on Sky.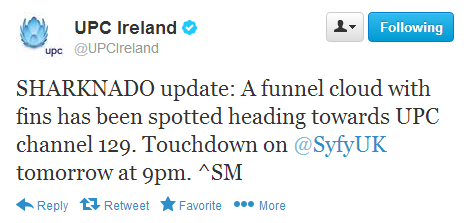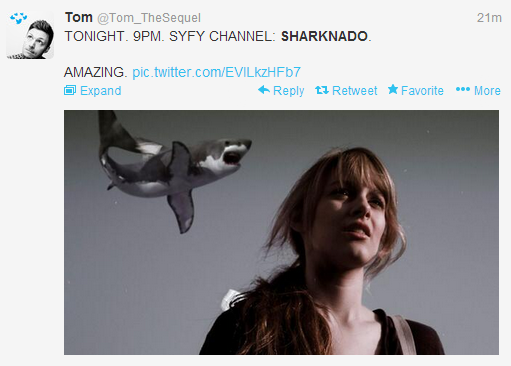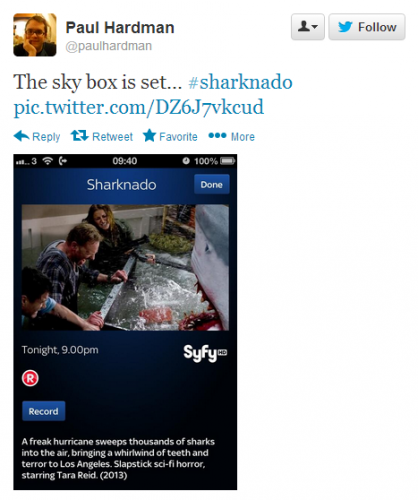 However, the Sharknado related excitement is still going on on the other side of the world, as the Discovery Channel is celebrating Shark Week in the US.
Basically, that just means a week of programming about sharks, including a live show every evening called Shark After Dark.
Last night, the stars of Sharknado, Tara Reid and Ian Ziering (yes, Steve from the original 90210!), appeared on the show.
Alas, it seems that all of Tara's shark related experience via the film did not impart much shark related knowledge, as her explanation of the origins of the whale shark left a little to be desired.
Watch and cringe.

YouTube/Levi Graves
We can't wait to see her in action this evening.