MOVE OVER FUNDERLAND, there's a brand new Irish roller coaster on the way and it certainly looks set to be a big 'un.
Tayto Park has released an artist's impression of the wooden coaster, which they hope to add to the attractions at the Ashbourne theme park.
Tayto Park Tayto Park
A representative for Tayto Park told DailyEdge.ie that the roller coaster is still subject to planning permission.
However, when built, it may rival some of the largest attractions in Europe, reaching speeds of up to 105 miles per hour. So if you're thinking of stuffing your face with crisps, you might want to wait until after you've had a go.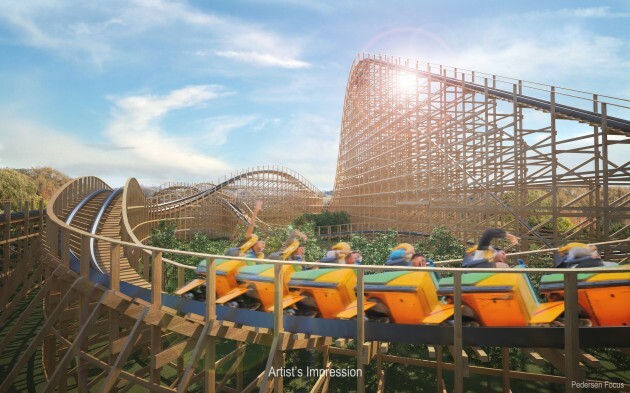 Tayto Park Tayto Park
A decision about what to call the new roller coaster has yet to be made, though it's thought that Fionn mac Cumhaill remains among the favourite names for the ride.
The reveal marks the end of a very busy few days for Mr Tayto. The park's mascot made his Australian TV debut on Friday, to celebrate the fact that the iconic crisps are now available to buy in shops Down Under.
Taste Ireland / YouTube Taste Ireland / YouTube / YouTube
We're guessing that's EXACTLY how you'll feel after getting off the new roller coaster.