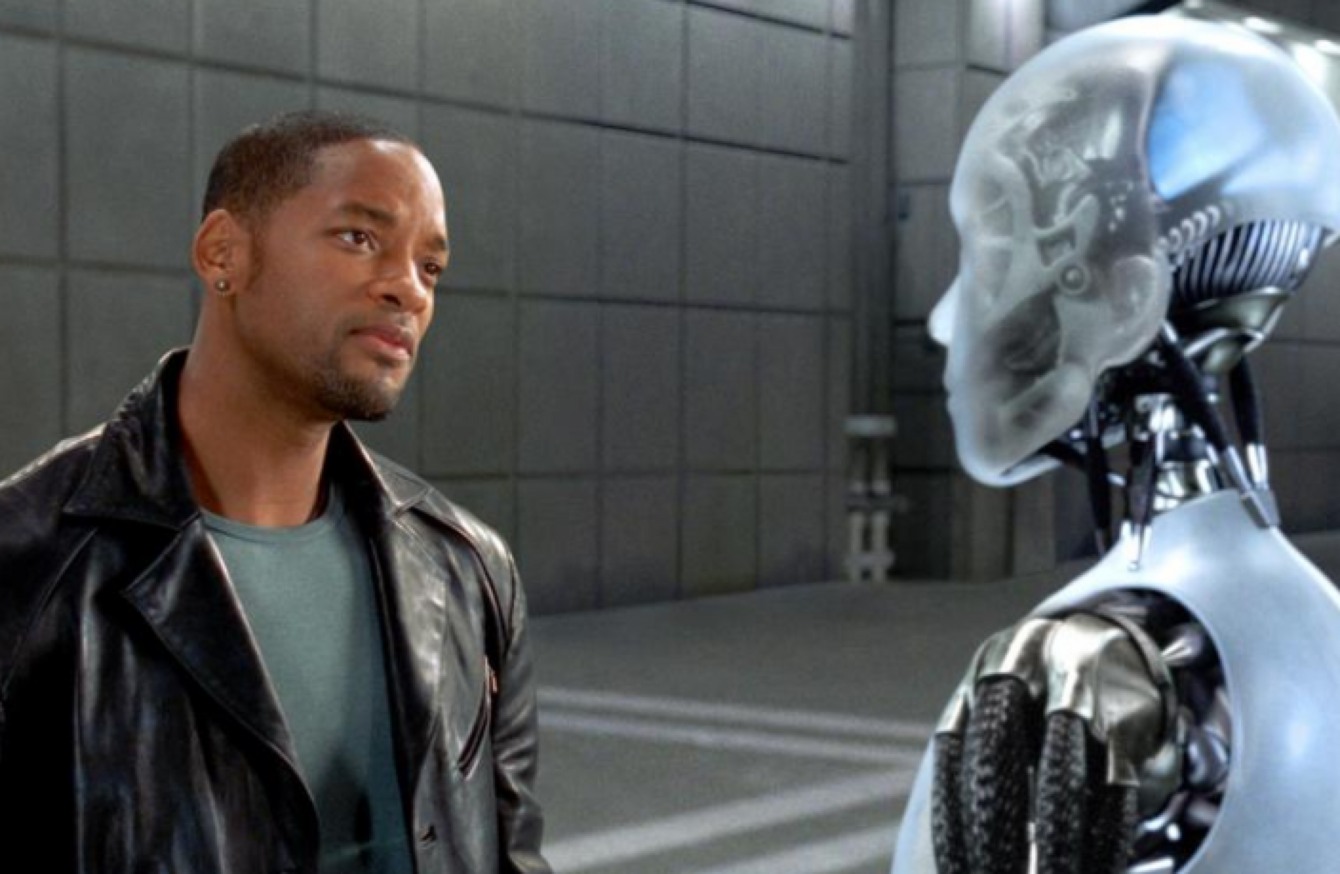 DailyEdge.ie rounds up the TV shows that you'll be tweeting about tonight and talking about tomorrow.
Gogglebox (Channel 4, 9pm)
The UK's most famous telly addicts settle in for the best (and worst) TV has had to offer over the last seven days. From One Born Every Minute to Sir Bruce: A Celebration, the armchair critics are on hand with their running commentary.
I, Robot (E4, 10pm)
2004 thriller starring Will Smith, Bridget Moynahan and Alan Tudyk. A detective investigating the death of an inventor has suspicions that the deceased's inventions may be responsible.
The Late Late Show (RTÉ 1, 9.35pm)
Ryan will be joined by Starwars' Mark Hamill and Game of Thrones' Liam Cunningham. The show will also play host to Cork woman, Samantha Barry,who was appointed the new editor-in-chief of US magazine Glamour last year.
Everyone's talking about… The Young Offenders
Last night brought the first season of the uber-successful series to an end, and it's fair to say there will be a Young Offenders-shaped hole in all our hearts for the foreseeable future.
Ending with what Twitter believes to be the funniest episode of the entire series, Conor and Jock turned a simple trip to the cinema into a hostage situation.
And everybody was here for it.

Roll on season 2!
Or flick over for…
The Longest Ride (RTÉ 1, 11.55pm)
Based on a novel by Nicholas Sparks, this romance tells the story of a rodeo rider and a college student who want a future together, but fear their aspirations may drive them apart.
Through The Keyhole: I'm a Celebrity Get Me Out of Here (3e, 11.35)
This series of the programme kicks off with a jungle-inspired special. Keith Lemon will be joined by Jimmy Carr, Myleene Klass, Stacey Soloman and Tony Blackburn.
Scruffts: Britain's Favourite Dog (Channel 4, 8pm)
Hosted by Alan Carr, this programme follows six dogs (and their owners) as they compete in the Scruffts Family Crossbreed Dog of the Year contest.
The Great Polar Bear Feast (RTÉ 2, 8pm)
Every year in September, approximately 80 polar bears congregate on Barter Island. Given the polar bears' solitary existence, this annual gathering has fascinated scientists and photographers.
DailyEdge is on Instagram!