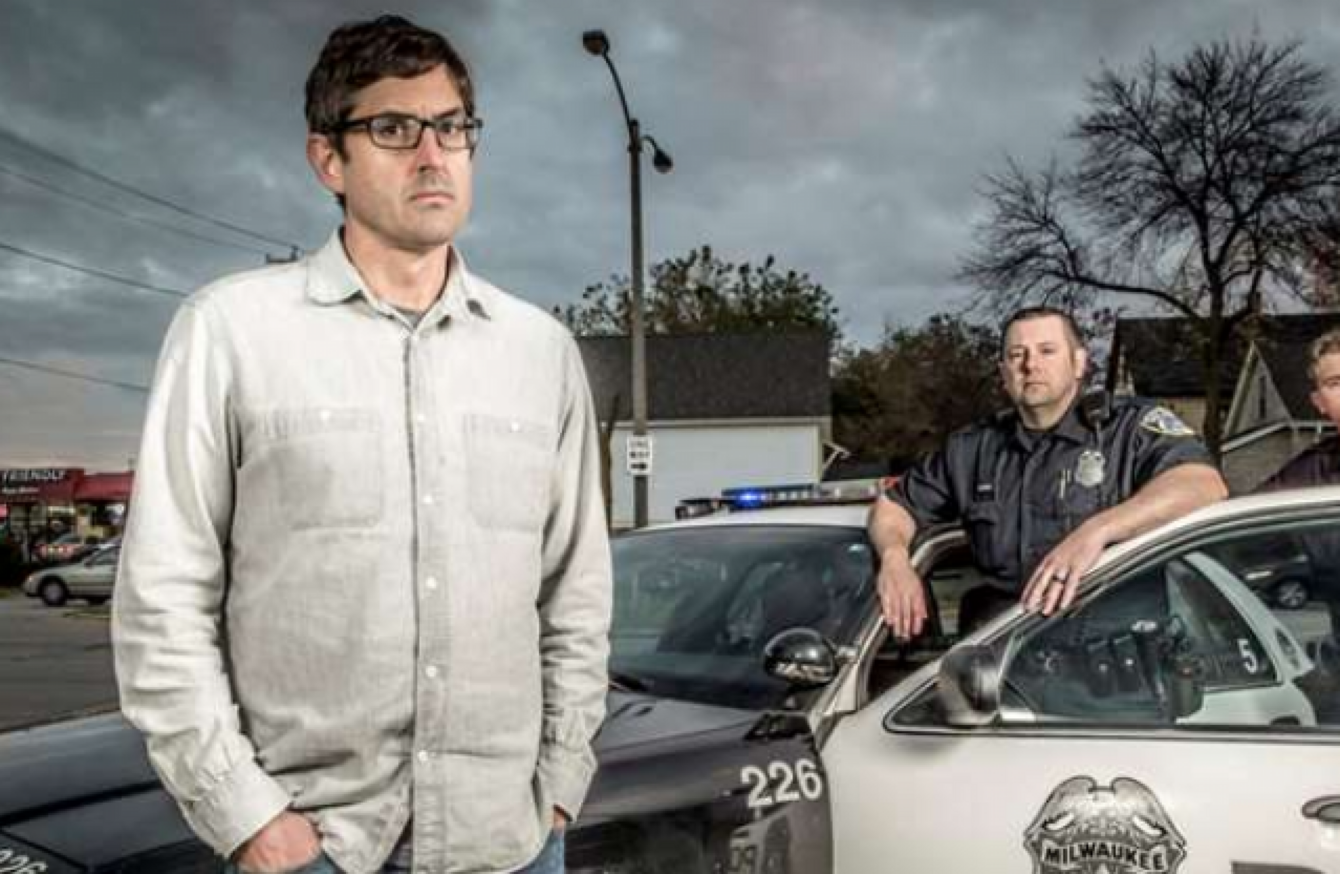 DAILYEDGE.IE ROUNDS UP the TV shows that you'll be tweeting about tonight and talking about tomorrow.
Louis Theroux: Dark Sates – Murder in Milwaukee (RTÉ 2, 9.30pm)
The homicide rate in Milwaukee is 12 times the national average, and Louis Theroux is keen to find out why. Shadowing the the police department's homicide officers, Louis sees firsthand the level of mistrust the city had in its police authorities, and gains an insight into the impact gun crime has on families who have lost a family member to it.
Die Hard 4.0 (3e, 11pm)
Tables are turned in this 2007 thriller when John McClane is forced to enlist the help of a computer hacker, who he was initially tasked with bringing to Washington for questioning, when he learns a technological terrorist attack on the United States is imminent.
Man About Dog (TV3, 9pm)
Stave off the Sunday Night Fear with this 2004 comedy starring Allen Leech, Tom Murphy, Ciaran Nolan and Sean McGinley. It's a classic cat and mouse caper… featuring a dog.
Everyone's talking about…The Ray D'Arcy Show

Last night Ray chatted with Theo Ford.
Theo is an Irish adult film star, who discussed growing up in Waterford as part of a Quaker family, how he ended up becoming one of the busiest performers in gay porn, and what it's like to work in the adult entertainment industry.
As it's perhaps not your standard Ray D'Arcy Show segment, Twitter was all chat, but not everyone was impressed with Ray's approach to the discussion.
Or flick over for…
Snow White & the Huntsman (E4, 6.30pm) We're talking queens, princesses and warriors here.
The Zoo (RTÉ One, 6.30pm) Orangutans, elephants and reptiles, oh my!
Aliens: The Big Think (RTÉ 2, 7.30pm) The greatest minds in science consider the possible existence of extraterrestrials.
Easy A (Channel 4, 11.10pm) It's high school, it's a nightmare and Emma Stone is starring.
DailyEdge is on Instagram!