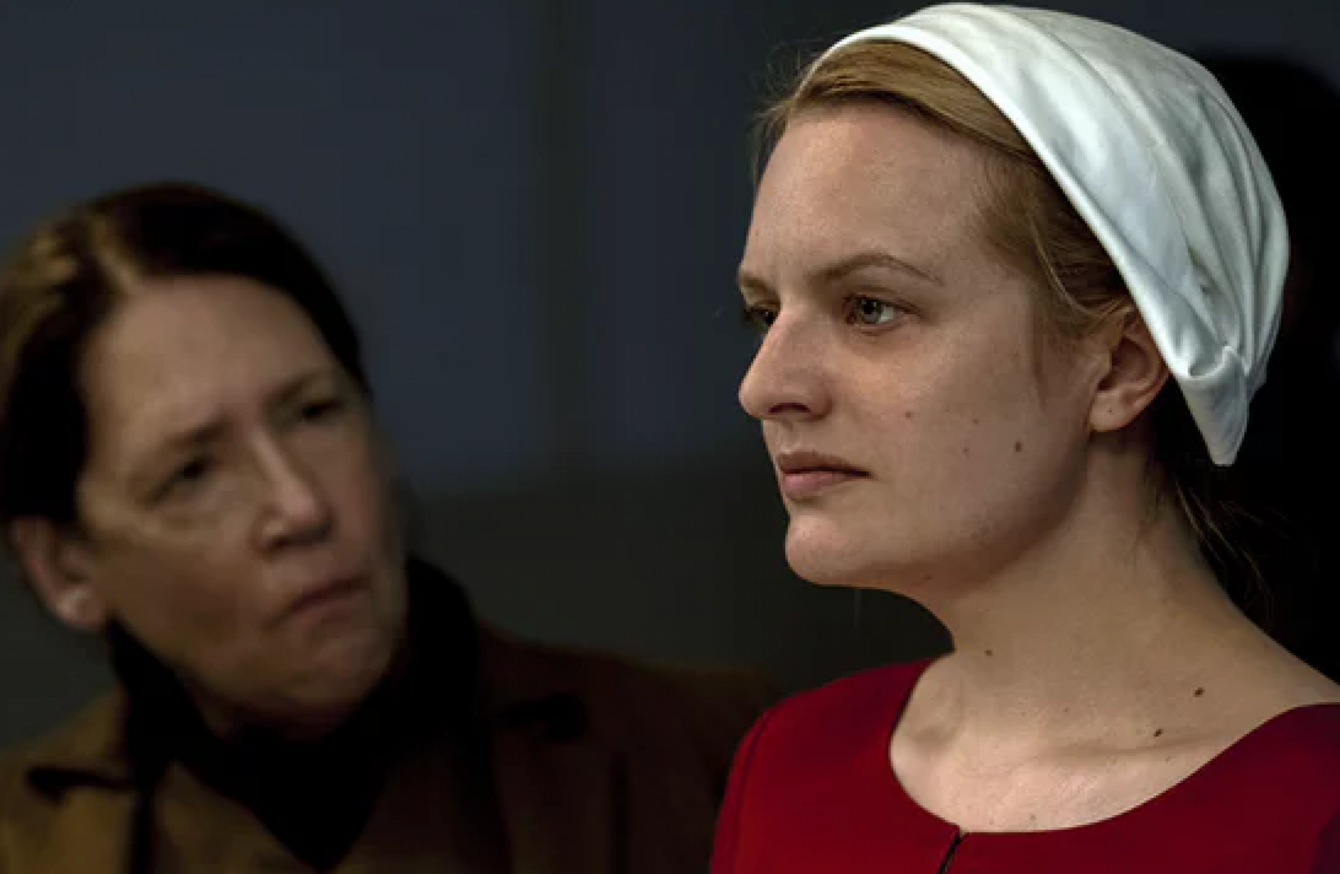 Image: George Kraychyk/AP
Image: George Kraychyk/AP
DAILYEDGE.IE ROUNDS UP the TV shows that you'll be tweeting about tonight and talking about tomorrow.
The Handmaid's Tale (RTÉ 2, 9.30pm)
It's back, and the second season is kicking off with a bang. Offred is forced to consider the consequences of a risky decision while enduring flashbacks of Gilead's horrifying beginnings.
The Big Picture – Young and in Trouble (RTÉ One, 9.35pm)
A documentary followed by a studio discussion which examines the mental health issues affecting Ireland's young people. From day to day pressures to hospital resources, Della Kilroy leads an investigation into matters affecting the youth of the nation.
The Truth About Obesity (BBC One, 8pm)
An in-depth investigation into the effect obesity has on the individual, their family and wider society. Viewers aren't excluded from the discussion either, with host Chris Bavin providing tips on how to ascertain whether you are carrying what is considered the most dangerous type of fat.
Everyone is talking about…the return of The Handmaid's Tale

We've only just gotten over the corker that was season 1, and while we thought we couldn't wait for season 2 to kick off, we're not sure we're as ready as we think we are.
The second season of the Margaret Atwood adaptation aired across the water this week, and by the sounds of some spoilers we've inadvertently landed upon, we're in for some serious edge-of-your-seat stuff tonight on RTÉ.
And naturally, everyone is taking about it.
Or flick over for…
Grand Designs (More 4, 7.55pm) Ambitious designs, year-long builds and the wonderful Kevin McCloud.
Young Sheldon (E4, 8.30pm) He's young, he's a genius and he's moving to a school for gifted children in Dallas.
True Horror (Channel 4, 10pm) Docudrama based on real horror stories, people.
Lorraine Pascale: How to be a Better Cook (RTÉ 2, 7.25pm) This week's participant is hosting a hen party and needs help creating a canape menu which will impress.
DailyEdge is on Instagram!