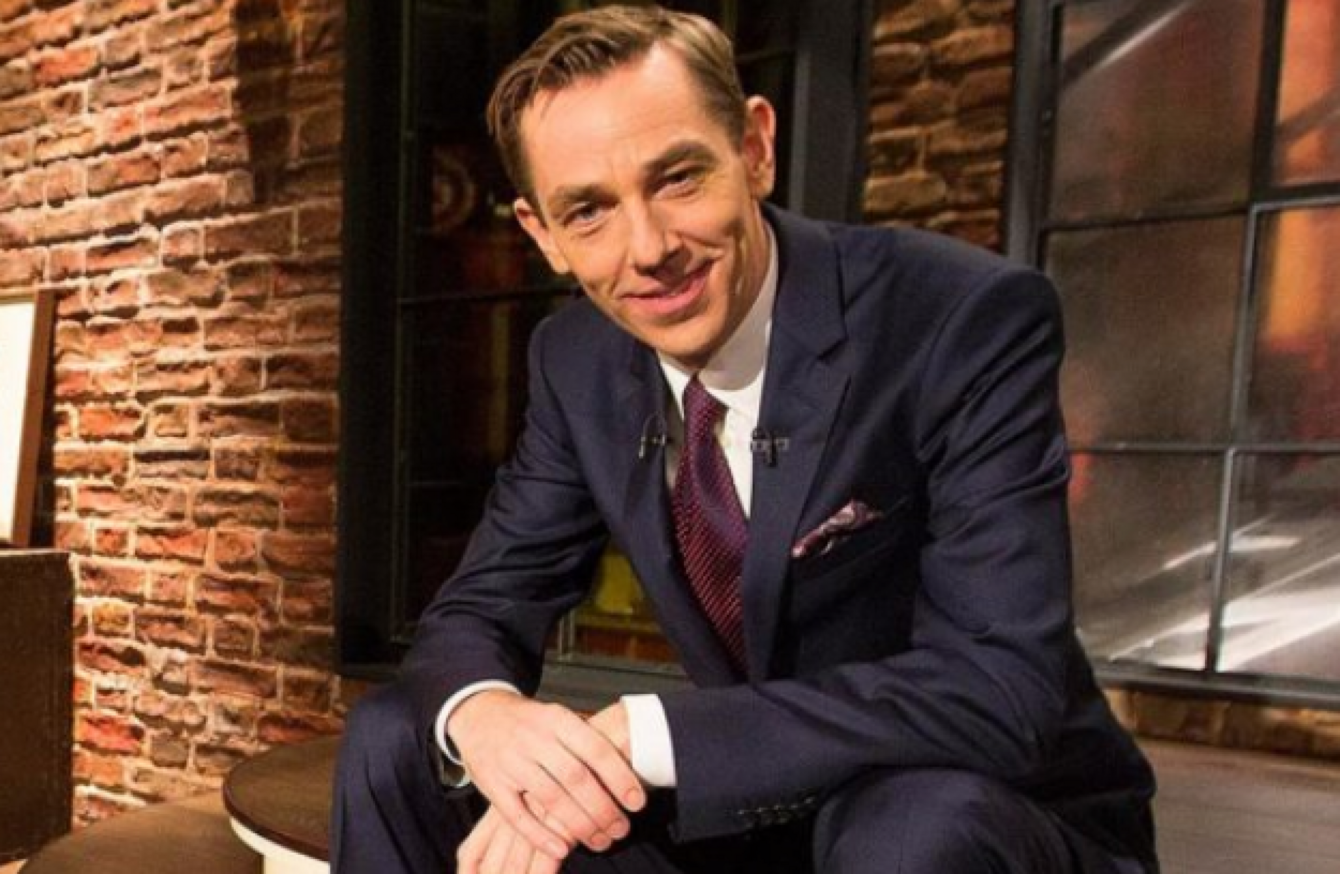 DAILYEDGE.IE ROUNDS UP the TV shows that you'll be tweeting about tonight and talking about tomorrow.
The Late Late Show (RTÉ One, 9.35pm)
Tonight's episode will play host to the first major television debate of the referendum on the 8th amendment. With less than a month until the nation goes to the polls, representatives of the Together For Yes and LoveBoth campaigns will be in studio to put their cases forward for the repeal or retention of Article 40.3.3 of the Constitution.
Little Miss Sunshine (RTÉ One, 11.55pm)
Starring Toni Collette, Greg Kinnear, Steve Carell, Abigail Breslin and Alan Arkin, a dysfunctional family make their way across the United States so that their seven-year-old daughter can compete in the Little Miss Sunshine contest.
Sounds Like Friday Night (BBC One, 7.30pm)
If you want to find out what Niall Horan has been up to in Berlin, he's about to spill all the deets on tonight's episode. Back in the studio, George Ezra, Chvrches and Anne-Marie will be performing their latest tracks.
Everyone is talking about the opening scene of The Handmaid's Tale

Last night, the smash-hit show returned to Irish screens, and from the get-go viewers were feeling the tension.
And we mean really feeling the tension.
With an opening scene that left half of us breathless and the other half in tears, the second season started off with a bang, and it wasn't long before Twitter got involved.
Or flick over for…
Gogglebox (Channel 4, 9pm) They're watching telly, and you're watching them watch telly on your telly.
The Graham Norton Show (BBC One, 11.05pm) Graham, a handful of A-listers including Orlando Bloom and Stephen Merchant, and a big red chair.
Jaws 2 (TV3, 9pm) Sharks, shrieking teenagers and some serious stress.
Grand Designs  (More 4, 7.55pm) We're talking 1,000-year-old castles in this episode, people.