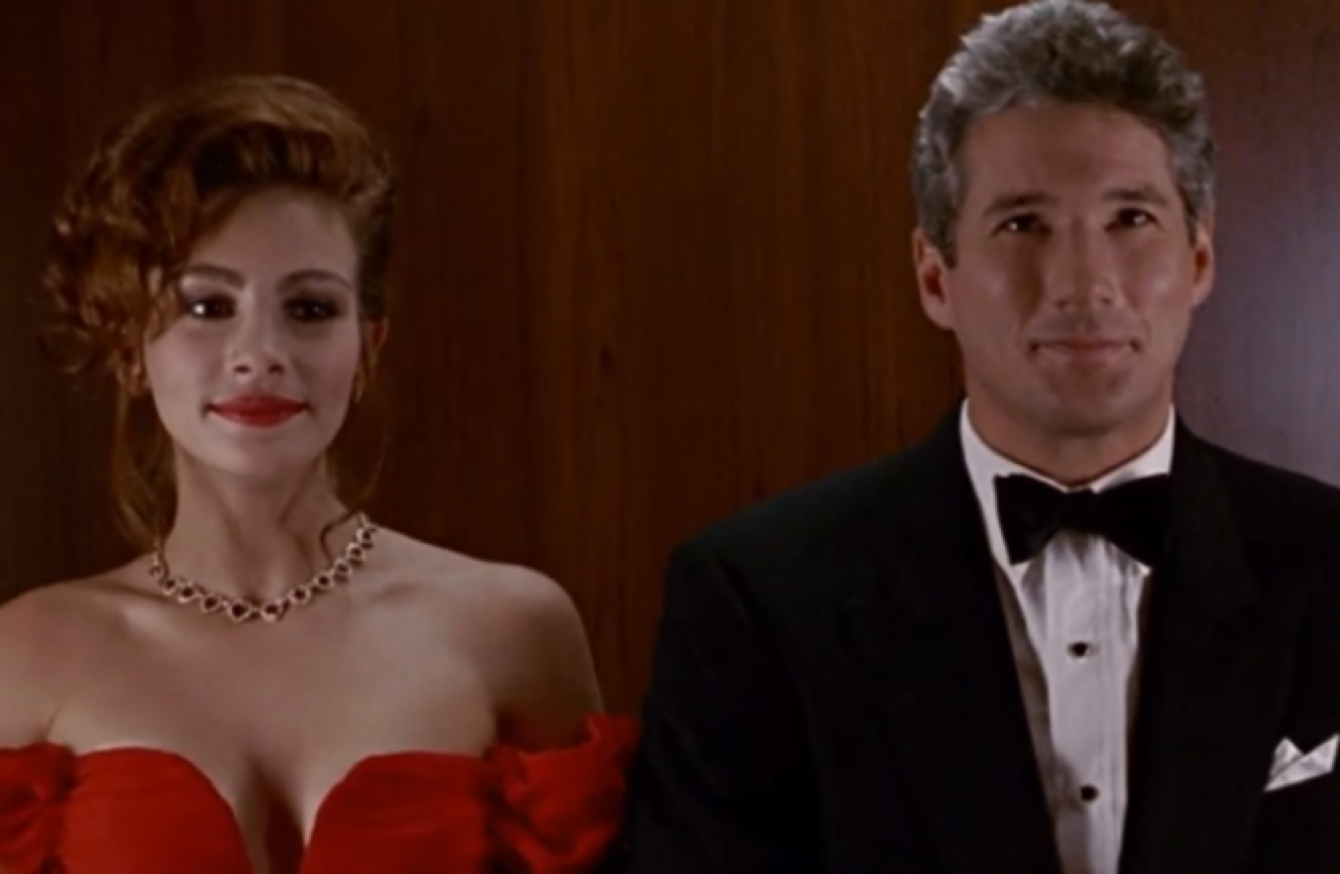 DailyEdge.ie rounds up the TV shows that you'll be tweeting about tonight and talking about tomorrow.

Pretty Woman (BBC One, 10.20pm)
It's been almost thirty years since its release, but Pretty Woman remains one of the greatest romcoms of all time. Starring Julia Roberts and Richard Gere, the movie tells the story of a business tycoon and a prostitute who fall for each other after a whirlwind week in LA.
Touretteshero: Me, My Mouth and I (BBC 2, 10.45pm)
Artist, activist and fundraiser, Jess Thom, who has Tourette's syndrome, explores the condition through the work of Samuel Beckett. While preparing for the role of Mouth in Not I, Jess asks the audience to reconsider issues of disability, representation and social exclusion. Film directed by Sophie Robinson.
Celebrity Juice (3e, 10.05pm)
Dermot O'Leary, Emma Bunton, Nick Grimshaw and Paddy McGuinness will be joining Holly Willoughby, Fearne Cotton and Keith Lemon on the raucous quiz show later tonight.
Everyone's talking about: Brooklyn Nine-Nine
Brooklyn Nine-Nine fans were dealt a heavy blow back in May when word landed that the show was to be cancelled. However, they were quickly thrown a bone when NBC rescued the show after Fox pulled the plug after five years.
Given the drama surrounding the whole thing, viewers are keen to known whether season 6 would be the final one.
And leading star, Adam Samberg, isn't actually 100% sure.
It's gonna get all written and shot before we even air, so we won't know what the ratings are, the public response…it's a real roll of the dice.
Christ, it's an emotional rollercoaster being a B Nine-Nine fan.
Or flick over for...
Reeling in the Years (RTÉ One, 6.35pm) It was 2006, and it's time for you to take a stroll down memory lane.
Gogglebox (E4, 11.35pm) People on your TV watching people on their TV.
Mandela: Long Walk to Freedom (BBC Two, 11.45pm) Biopic of the South African political leader.
It Was Alright in the 1980s (More4, 10.10pm) Matt Lucas takes a look back at the more questionable TV of the 80s.