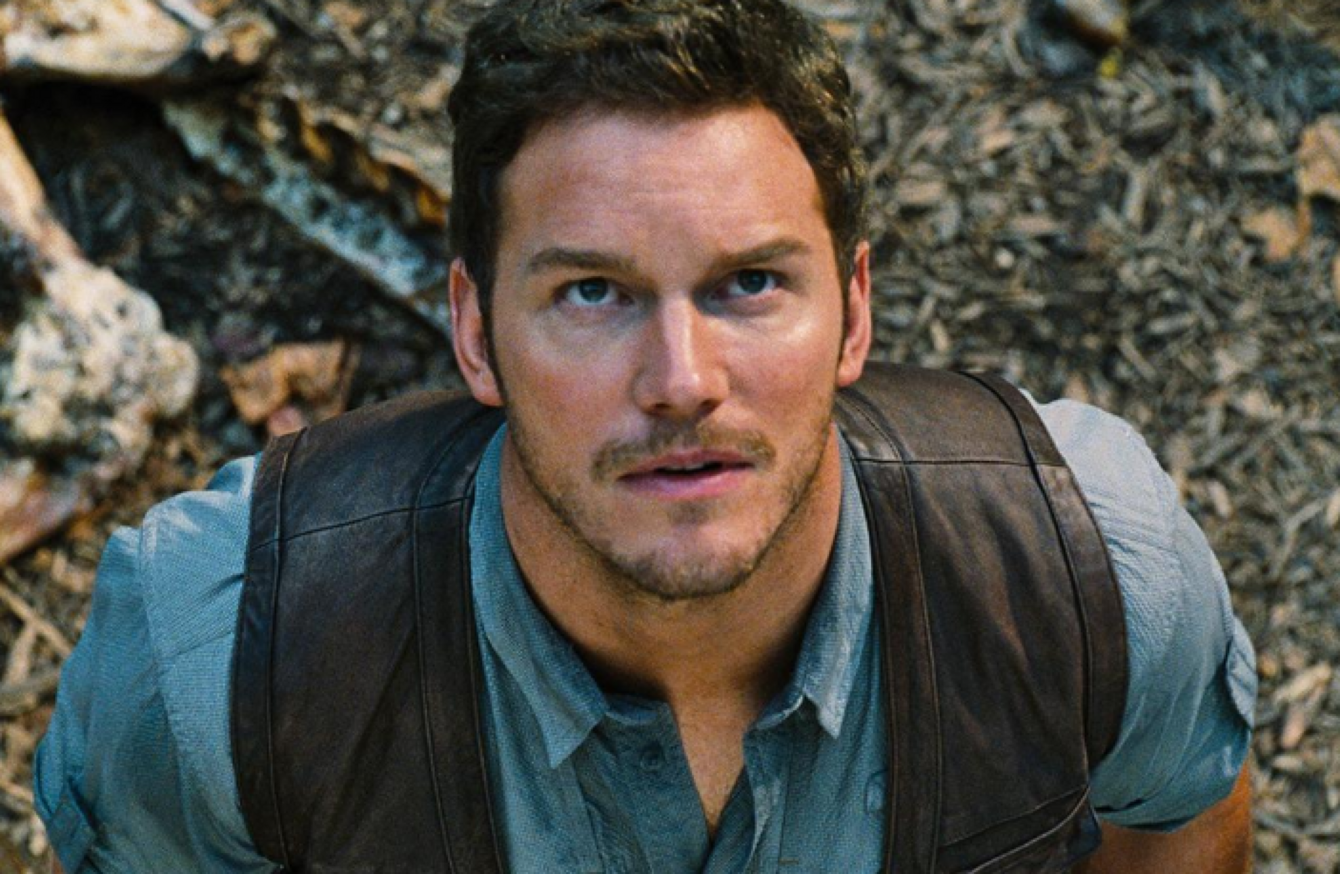 DailyEdge.ie rounds up the TV shows that you'll be tweeting about tonight and talking about tomorrow
Jurassic World (UTV, 8pm)
Starring Chris Pratt and Bryce Dallas Howard, this 2015 sci-fi flick is the perfect antidote to your standard Sunday Night Fear. Simply put, dinosaurs are on the loose, tourists are terrified, but you're safe and sound on your couch.
Dragon's Den (BBC Two, 8pm)
The Dragons meet with a whole host of hopeful entrepreneurs, all of whom think they have what it takes to impress the likes of Peter Jones, Deborah Meaden, Touker Suleyman, Jenny Campbell and Tej Lalvani. Naturally, this doesn't go to plan, and it isn't long before business plans are being picked apart by impatient Dragons.
School for Stammerers (3e, 7.3opm)
Six people – all of whom struggle with stammers – participate in the McGuire Programme in a documentary which seeks to illustrate the emotional journey undertaken by those attempting to control their speech impediments.
Everyone's talking about… the 8th season of Game of Thrones

Hold the phone, lads. It turns out that the release date for the 8th season of Game of Thrones is later than everyone anticipated, and it's thrown many GoT fans for a loop.
Most of us were under the impression that the HBO show would be returning to our screens in April of next year, but it looks like we may have been a little wide of the mark on that front.
Speaking to The Huffington Post, Joe Bauer, the show's visual effect supervisor, discussed potential Emmy nominations, and fans were stunned to realise he was referring to the 2020 Emmys, not the 2019 Emmys.
In two years we'll be eligible for the Season 8 work which we're just beginning now.
As a show must run between June 1 2018 and May 31 2019 to be in the running for a 2019 Emmy, Joe suggested they were officially out.
We're going to be toiling away on Season 8 until May of 2019, so it's eight or nine months away. But the prequel is starting to shoot in February, at least the pilot. So we'll still have quite a lot to do on Season 8 when they're beginning.
Well, that's that.
Or flick over for…
Waking Ned (TV3, 9pm) There's a lottery win, a death and a whole hape of chaos.
Comedy Roast: Pamela Anderson (3e, 10pm) How well will the former Baywatch star cope with being the brunt of everyone's jokes?
World War Z (Channel 4, 9pm) 2013 sci-fi thrilled starring Brad Pitt and Mireille Enos.
Gogglebox (E4, 11pm) You know the score at this stage.
DailyEdge is on Instagram!