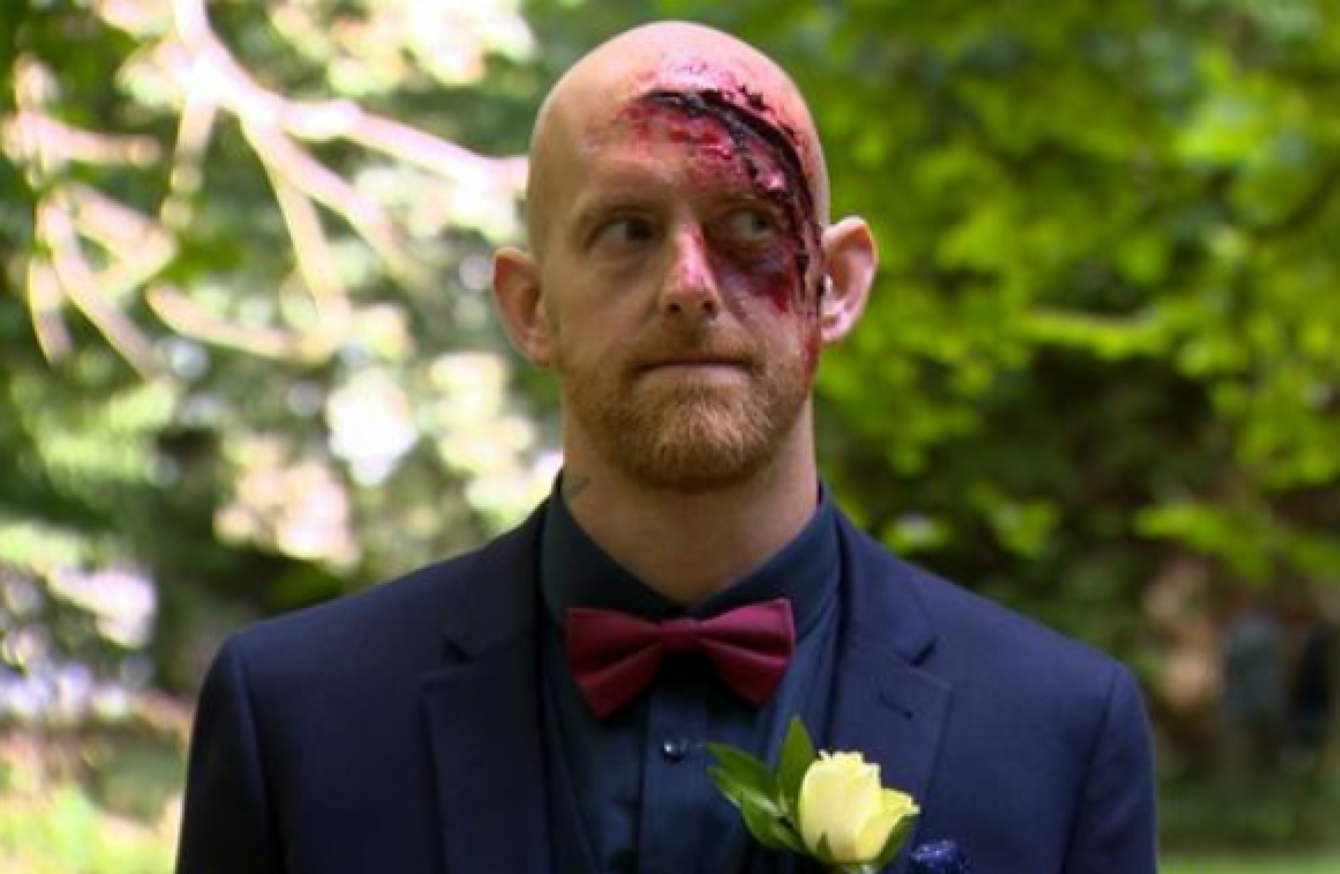 DailyEdge.ie rounds up the TV shows that you'll be tweeting about tonight and talking about tomorrow.
Don't Tell the Bride (RTÉ 2, 9.30pm)
Tonight's episode follows Nick as he puts a zombie spin on his wedding plans. But how will bride-to-be, Sarah, take his horror-inspired ceremony?
Ireland's Most Shocking Crimes (3e, 10pm)
Following the death of Catherine Nevin last week, this series takes a look at the crime that put her behind bars back in 2000.
True North: Out of the Shadows (BBC One, 10.40pm)
This programme details the experience of men in Northern Ireland, who sought to change the law on homosexuality.
Everyone's talking about: Room To Improve
If Twitter is anything to go by, Room To Improve viewers fell into one of two camps last night; begrudgers or Celtic Tiger throwbacks.
With a €450,000 budget to start with, David and Susie from Co Cork were soon seen throwing caution to the wind by increasing their anticipated expenditure by a staggering 200k in order to facilitate their plans for a wet room, sauna, gym and treatment room.
And Twitter had a lot to say about it.
Which camp did you fall into?
Or flick over for…
Classic Mary Berry (BBC One, 8.30pm)
The former Great British Bake-Off judge and writer kicks off a brand new foodie series with recipes for a range of comfort foods including eggs Benedict Florentine and rich chocolate truffle pots.
Collateral (BBC Two, 9pm)
The third episode in this four-part drama series sees Kip and Nathan struggle to join the dots between the two murders while David faces obstacles as he goes up against the press.
Hannibal (Sky One, 1opm)
With Anthony Hopkins and Julianne Moore starring, this 2001 thriller follows Dr Lector as he goes into hiding in Italy.
Labor Pains (E!, 7pm)
Lindsay Lohan plays a secretary, who pretends to be pregnant in a bid to save her job, in this 2009 comedy.
DailyEdge is on Instagram!