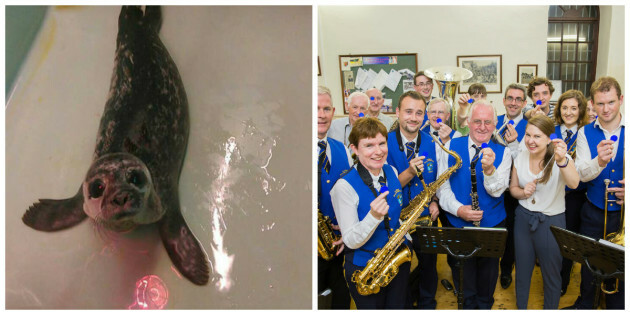 YOU KNOW THAT little blue token you pick up when you do the Big Shop at Tesco?
You're given the option to pick one of three local community projects to 'donate' your blue token to, and at the end of each cycle, money is donated to each project depending on how many tokens they received.
We asked Tesco to fill us in on some of the groups who've seen the benefits of this particular brand of corporate responsibility…
Seal Rescue Ireland
Meet Thumper.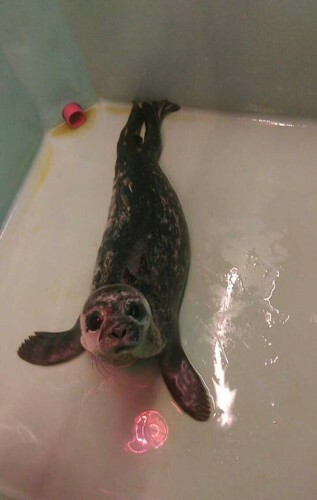 Seal Rescue Ireland Seal Rescue Ireland
He was found alone on a beach in Sligo when he was just a week old, separated from his mother and seriously injured. He spent three weeks in intensive care at Seal Rescue Ireland in Gorey, eating five meals of 'multi-milk' a day. Just one large container of multi-milk costs €400, which Seal Rescue Ireland purchased with the help of blue token funds.
Here's Thumper going back to his watery home, along with new pal Tinkerbell.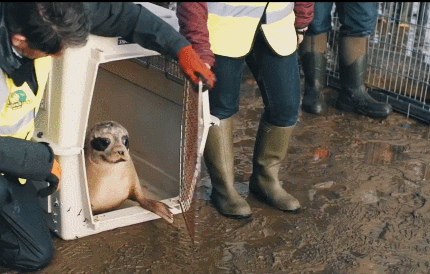 St Mary's Brass and Reed Band, Maynooth, Co. Kildare
St Mary's Brass and Reed Band range in age from a nine-year-old with a flute to a seventy-something on a euphonium.  The gang bought new uniform coats with their Tesco cash.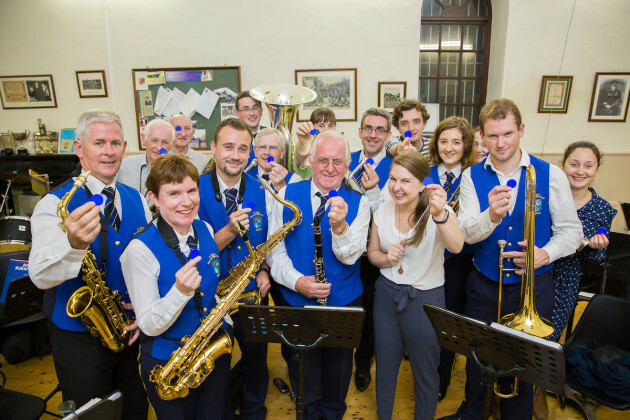 Keith Arkins Keith Arkins
Keith Arkins Gerda Dewit, Daniel McGonagle and Jane O'Connor Keith Arkins
Tramore Cliff and Mountain Rescue Association
This group was formed back in 1978 after the tragic death of a young man who fell to his death. The team of volunteers has grown to take part in many mountain and cliff rescue operations in the south east of the country.
Their Tesco cash bought them new ropes and harnesses.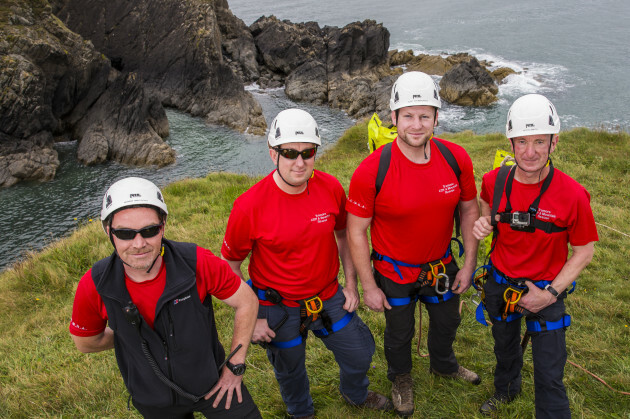 Keith Arkins Mario McRory, Jim Carney, Alex Fitzmaurice & Kevin Smith of Tramore Cliff Rescue Keith Arkins
Wheels for Liv
Liv is five, and was born with congenital CMV and microcephaly. With the help of blue token donations in the Shankill and Park Pointe stores in Dublin her family were able to purchase a specially adapted car to make life that little bit easier.
Liv's mam Majella says:
Liv gives us strength and we learn from her every day. She has epilepsy, scoliosis and orthopaedic issues. But underestimate her at your peril, Liv is the boss in our house.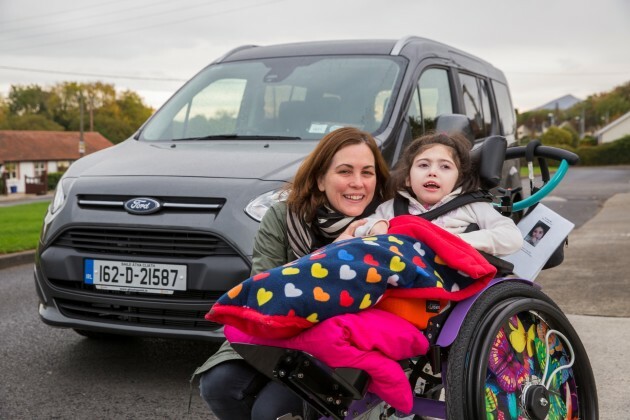 Midlands Astronomy Club
Keith Arkins Keith Arkins
With the help of some Community Fund cash MAC is doing some essential maintenance on its very own observatory in Co Offaly.
Club secretary Jason Fallon says there are "major plans for the site":
We want to hold lectures and have school tours We need to refresh the observatory, to repaint it and to replace the telescope with a more powerful one.