SOCIAL NETWORK GIANT Facebook announced plans to create 100 Irish jobs today.
They've got roles in "developer relations" and "administration" and other fancy things like that but we think there are some other roles that could be created at Facebook HQ.
The kind of thing that'll really make our social media life all the better. Here are the jobs we'd hand out if we worked at Facebook.
Poke Police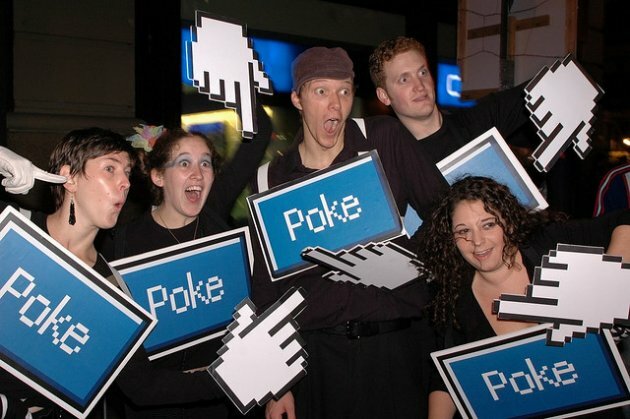 Flickr / LarimdaME
Has anyone ever actually poked someone for any good reason on Facebook?
It always seems to be creepy, no-profile-photo pages or your mates making fun of you who do it. Really, what is the point?
If we worked at Facebook there would be poke police who'd monitor all Facebook pokes sent and send cease and desist wall posts to those making a fool of themselves.
Chief of Detagging
Oh god, is there anything worse than seeing a notification that Mary McMary from Accounts has tagged you in 18485 photos from your post-work drinks three days ago?
You can set Facebook to let you approve your tagging, which is a bit vain, so we reckon someone should be in charge of detagging all questionable pics as they come in to save you the hassle. We've all got an image to protect y'know.
Event Manager
Facebook events are a pain. Whether you get invited to lots of club nights or your friends in Australia insist on sending you invites for their BBQs ("It's so you don't feel left out!") it all become a bit much .
We'd hire a Realistic Event Manager who'd filter out the event invites you receive under useful headings like "This Could Actuallly Be A Laugh", "You Need to Hit Attending Just To Be Polite", "Just Ignore This Invite to 50C DRINKS AND ALL YOU CAN EAT AT THE BAR PLATE TALLAGHT". That sort of thing.
Humble Brag Containment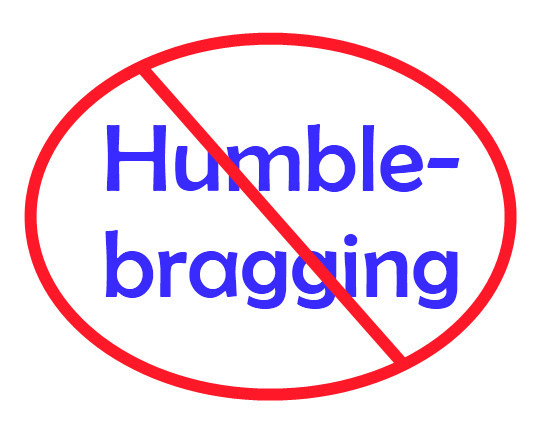 Flickr / Area224
Humblebragging is the absolute worst.
Saying things like "Wow, I've finally got six pack abs but my legs really hurt from last night's workout" or "It's so annoying that people keep saying I look like Angelina Jolie" is not modest it's annoying.
You are basically just humblebragging everywhere. It's not cute.
We'd implement a Humble Brag Containment team who'd send polite but firm messages to those caught humblebragging and tell them to either fully brag or not bother. I mean commit to the brag at the very least.
Hashtag Holding Pattern

Facebook / This is not Twitter. Hashtags don't work here.
Right. Hashtags are a funny one. They're the life blood of Twitter, Tumblr and Instagram and they're handy on websites that let you use them to search content.
But on Facebook they don't work. Literally. They don't serve any function.
They don't do anything, they look weird and you posting "OMG I HAD SO MUCH FUN TONIGHT #LOL" makes you look bad.
We propose a crack team of Hashtag Vigilantes who disable your account for 24 hours if you use a hashtag.
Sounds harsh? Well, it's meant to.
Relative Blocker
The only people who want their parents on their Facebook feeds are the kind of people who say weird things like "My mom is my best friend" and "My parents and I enjoy other's company so much. Honestly".
Yeah, sure.
Instead of just hiding yourself from Facebook searches we'd create a Relative Blocker program where a relative is sent a stern mail saying "Look, your son/daughter/little brother/cousin/delete where applicable IS on Facebook but thinks it would be really weird if you added them" and then a long list of reasons why.
They'd make a mature decision to let your live your own life away from family concerns and more importantly you can use swear words in your statuses without being worried that your mother will see it. Hurrah.
Passive Aggressive Posting Crackdown
You know the kind of thing we mean:
"SOME people shouldn't leave the light on in the bathroom all night and then expect the rest of us to pay the electricity bill each month!111!!!!"
That kind of passive aggressive status that is supposed to not be about anyone in particular and actually is clearly about someone very specific.
We'd develop a team that would be able to find out who you are referring to and tag them as soon as you post such statuses as a lesson that if you put it online someone will see it and just to say it directly. C'mon.
Attention Seeking Vague Statuses Crackdown
The cousin to the Passive Aggressive carry on, basically this kind of thing:
UOKHUN? / Tumblr
If you're feeling that awful about not having enough milk left in the fridge then talk to a mate. The woe is me act on Facebook is terrible.
We'd have another crack team who'd write "OUT WITH IT!" under every vague status so that people learn it's better to keep some things personal.
Selfie Shutdown
Have you ever been on someone's Facebook page and noticed that they've either an album of photos of themselves that they've carefully curated?
We reckon Facebook should have a Selfie Shutdown team so that once someone posts too many pictures of themselves the pictures are suddenly stamped with a polite message saying something like COP ON WITH ALL THE PICTURES OF YOURSELF ALRIGHT?
It's the only way some people will learn. Isn't that right Kim Kardashian?
Facebook / Kim Kardashian
Like & Share Investigation Force
Have you noticed all the competitions on Facebook lately?
It really seems that if you liked and shared enough things you could literally win anything you ever needed.
But has anyone actually won anything on these competitions? We would have a team of super smart investigators checking that somebody actually won those Diamond Encrusted Limited Editions Beatz by Snoop Dogg EarCanPhones the people on your feed were vying for.