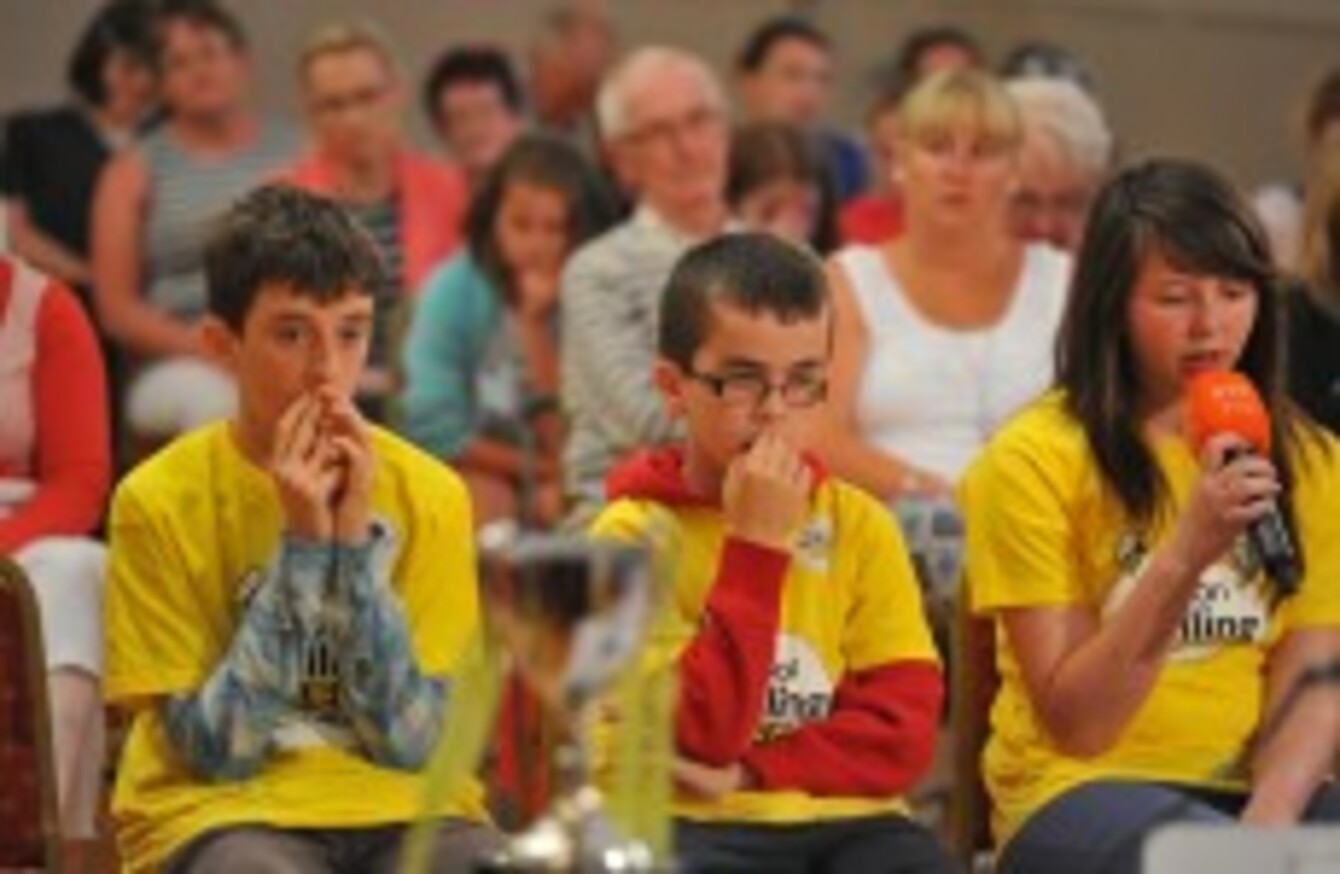 Image: RTÉ
Image: RTÉ
THIS EVENING IRELAND'S very own version of Spellbound airs on RTÉ One.
Children from 1000 schools around the country took part in a massive spelling bee this year, culminating in a grand final on Ryan Tubridy's 2FM radio show.
Filmmaker Garry Keane followed the whole journey for this hour long documentary, which was produced by Bill Hughes.
Hughes told DailyEdge.ie that he thinks the bee is a brilliant idea for Ireland:
It's to promote literacy and a love of reading amongst kids. It's OK to have your head stuck in the book. It's better than glued to a screen playing a game, it's more stimulating for the brain
Hughes also shared the stories of some of the 11-13 year olds featured, and gave us a few to root for.
Hughes says the children he's met have been well read, articulate and display a lot of empathy.
If the generation that we've met are the generation going to be looking after us when we we are old, we're doing all right.
Source: RTÉ TV Promotions/YouTube
The Bee is on RTÉ One this evening at 6.30pm