WE KNOW HOW you feel. The bank holiday is on the way out and the week looms ahead.
So do like we do here in TheJournal.ie HQ and get distract yourself with a serious debate on one of life's most pressing questions…
This week… Did you know that there was a 'Crisp Fest' in Dublin at the weekend? Well there was. A little one, but no less scrumptious for that.
What we didn't expect to emerge from this little piece of news is that not everyone (not looking at anyone IN PARTICULAR in TheJournal.ie newsroom) loves a good old cheese 'n' onion crisp sandwich. (Never salt 'n' vinegar. There's a mistake we won't be making again.) Not crisps on the side, crisps BETWEEN two slices of sliced pan.
So let's put aside the debate over chip butties and banana sandwiches – those are for another day.
Tell us this: Are crisp sandwiches…
A. Totally right, or…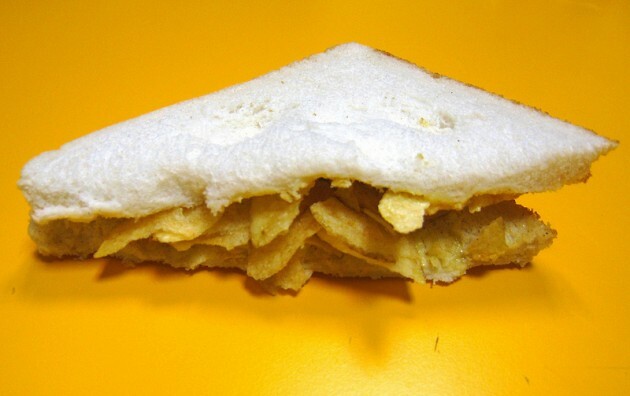 (Thanks to Hilda O'Brien/Flickr.com who made the sandwich ESPECIALLY for this piece.)
B. Totally wrong? (Crisps on the side maybe?)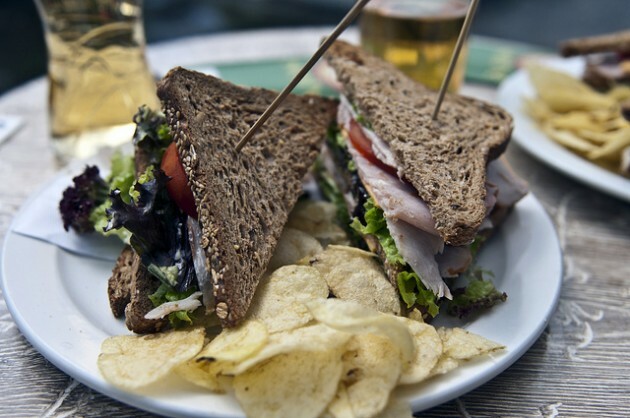 (via Ashton/Flickr.com)
Vote here: Crisp sandwiches are:

Poll Results:
A - Gastronomic heaven
(4363)
B - Gastronomic hell
(655)
C - Can't we all just get along?
(407)
What burning question divides your household/work colleagues/friends? If you want to see yours featured in this series, leave us a comment or email us at tips[at]thejournal.ie