EVERY WEEKDAY MORNING, DailyEdge.ie rounds up the best of the day's celebrity dirt from the top to the very bottom.

SIPA USA / PA Images SIPA USA / PA Images / PA Images
Megan Barton Hanson dubbed ITV 'amazing' for the support they've shown her
All eyes have been on ITV and Love Island bosses since the untimely passing of former Islander, Mike Thalassitis, last weekend.
Calls are currently being made to provide reality TV stars with increased emotional and psychological support – an issue Megan Barton Hanson addressed in a lengthy piece written for The Sun this week.
His tragic death demonstrates that no-one knows the reality of what's going on in each other's lives. I hope if one good thing can come out of it it is to get people to talk more openly about how they're really feeling.
Megan, who appeared in last year's series of the dating show, expressed her deep regret over Mike's passing, and acknowledged the challenges faced by those in the public eye.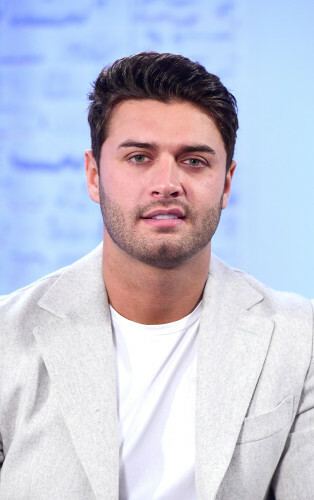 Ian West Ian West
However, unlike other former contestants, Megan stressed that the Love Island team have always been on hand during her most turbulent times in the show's aftermath.
When I entered the Love Island villa I knew that I was outspoken and that I wouldn't be everyone's favourite person – but nothing could really prepare me for the vitriol I received, however much ITV tried.
"They've been amazing," she wrote. "They are in regular contact and whenever anything difficult happens they make an extra special effort to check in on you to see if you're OK."
I've got the number of the show's psychologist in my phone and I know I can call her whenever I need to.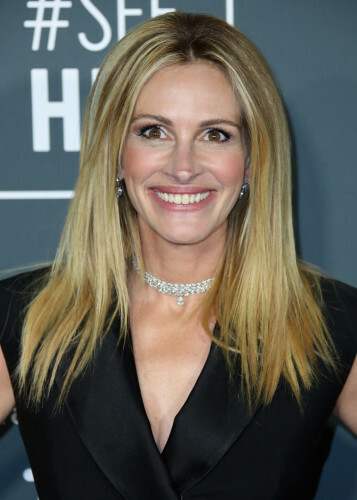 SIPA USA / PA Images SIPA USA / PA Images / PA Images
Julia Roberts has had her say on the college admissions scandal in the US
Last week, actress Felicity Huffman, was among 50 people at the centre of a college admission scandal in the US.
The former Desperate Housewives star allegedly participated in schemes in order to gain university admission for her child under false pretenses.
And as far as Julia Roberts is concerned, it's a sad reflection on a parent's perception of their offspring.
Speaking to ITV, Julia was quizzed on the topic and said: "That to me is so sad because I feel, from an outsider, that it says a little bit, 'I don't have enough faith in you."
Making reference to her own role as a parent, she instinctually wants her own children to stand on their own feet.
My husband and I are very aligned on that front, I think that we live a very normal experience with our children.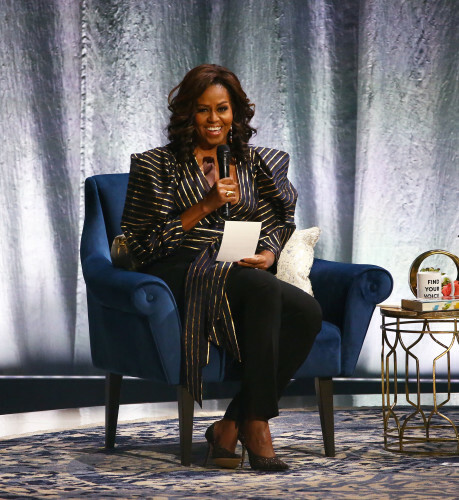 SIPA USA / PA Images SIPA USA / PA Images / PA Images
In a move sure to impress Julia Roberts, Michelle Obama says she is 'in awe' of her two daughters
During a recent interview with Conan O'Brien, Michelle Obama says she's so impressed by how her daughters navigated childhood and adolescence in the glare of the media spotlight.
Speaking on podcast, Conan O'Brien Needs a Friend, Michelle said Malia and Sasha's 'poise and grace' astounded her during their time in White House.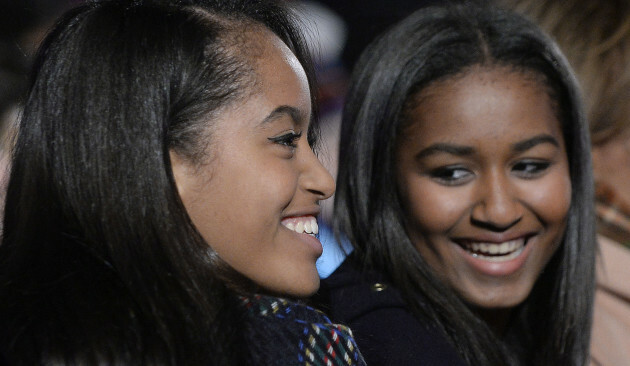 DPA / PA Images DPA / PA Images / PA Images
Acknowledging that their lived experience was an enormous departure from the norm, Michelle said: "There's a resilience that they've had to develop."
I am in awe of my children for the way they have managed this whole thing with poise and grace.
Paying tribute to the strength of character they displayed during their father's presidency, Michelle added:
They've had to sacrifice a lot of their childhoods, living in this glare and being the subject of some of this nastiness themselves and learning, at a very young age, how do you recover from that.
"They were the ones going out into the world every day, trying to be regular little girls," she added.
And in the rest of the day's dirt
Blink 182′s Travis Barker has denied reports that he's dating Kourtney Kardashian, instead calling her 'a dear friend' and someone who he 'loves to death.' (Cosmopolitan.co.uk)
The cast of Beverly Hills 90210 have reunited in honour of their late castmate, Luke Perry. (perezhilton.com)
Prince Harry has been named the godfather of Zara Tindall's ten-month-old daughter, Lena. (DailyMail.co.uk)
Kristin Cavallari is full of praise for former on-screen rival, Lauren Conrad. (eonline.com)
DailyEdge is on Instagram!