EVERY WEEKDAY MORNING, DailyEdge.ie rounds up the best of the day's celebrity dirt from the top to the very bottom.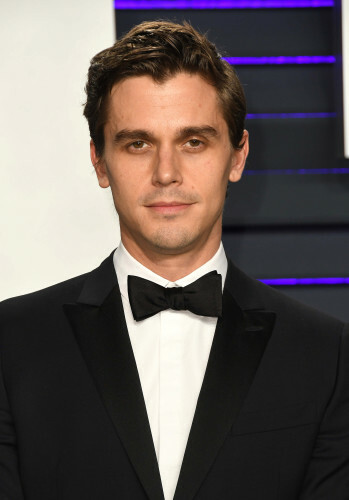 Birdie Thompson Birdie Thompson
Queer Eye's Antoni has explained his reaction to Kate Beckinsale and Pete Davidson's shift
A few weeks back, a photo surfaced of Kate Beckinsale and Pete Davidson looking particularly cosy at an ice hockey game.
You know the one; she's leaning in towards him, he's leaning in towards her, their open mouths are inches from each other… and mere milimeters away sits an exceptionally uncomfortable-looking Antoni Porowski.
He's the guy from this Pete Davidson and Kate Beckinsale photo. pic.twitter.com/IsUQz0kFSD

— 🌴🌟 IsntDaveOne 🌟🌴 (@IsntDaveOne) March 18, 2019
The general consensus suggested that Antoni was doing his level-best to ignore the situation unfolding beside him. As one would, says you.
But as it happened, his worried face had nothing to do with Kate and Pete's shifting.
In fact, it had much more to do with the scene playing out in front of him – not beside him.
Jimmy Kimmel Live / YouTube
Appearing on Jimmy Kimmel Live this week, Antoni was encouraged to explain the situation for viewers which he duly did.
I just want to say -  just to finally clarify – there were two hockey players going at it, basically like beating the hell out of each other, and I was genuinely concerned!
So, it had nothing to do with the carry-on beside him? None at all, apparently.
"We chatted the entire game. She's very funny, witty, charming…" he added.
Zip along to the 5.10 mark in the video for the chat.
Ian West Ian West
Ariana Grande is hands-on when it comes to her fans' voting rights
Ariana Grande is working alongside HeadCount – a non profit organisation – in an effort to encourage her fans to vote.
And her biggest move? She has set up voter registrations booths at all her Sweetener World Tour shows.
She filled fans and followers in on Instagram by sharing a photo of the set-up.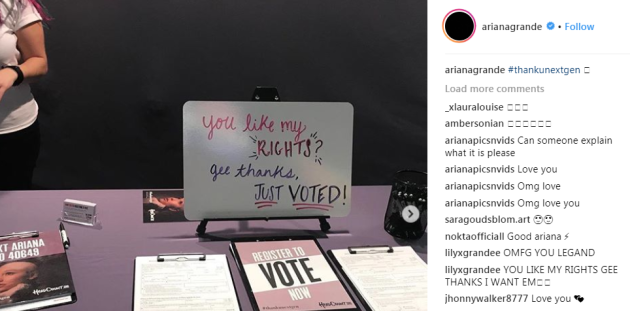 arianagrande / Instagram arianagrande / Instagram / Instagram
HeadCount thanked the singer for her efforts in a tweet this week, and reminded fans that every stop on her tour will feature a booth.
Welcome to the #thankunextgen#ArianaGrande tour kicks off today and you'll be able to #RegisterToVote at every stop#TheFutureIsVoting | #thankunext pic.twitter.com/JdkEgbAVe9

— HeadCount (@HeadCountOrg) March 18, 2019
#thankunextgen; get it?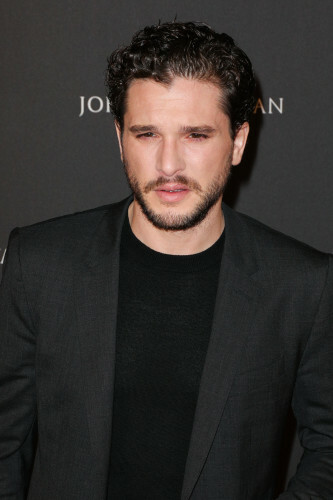 Boyer David / ABACA Boyer David / ABACA / ABACA
Game of Thrones' Kit Harington sought therapy to handle new-found fame
In an in-depth interview with Variety, Kit Harington explained that he struggled massively with the implications of being part of the Game of Thrones cast.
Kit said that public interest in his character, Jon Snow, was exceptionally hard to handle, especially as he was feeling somewhat 'vulnerable' due to the public's interest in the show.
I really didn't like the focus of the whole show coming onto Jon — even though it was invalidating my problem about being the weak link because things were about Jon.
Thankfully, Jon sought help for a period he dubbed 'a shaky time in his life', saying: "That was a time when I started therapy, and started talking to people."
I had felt very unsafe, and I wasn't talking to anyone. I had to feel very grateful for what I have, but I felt incredibly concerned about whether I could even f***ing act.
Reflecting on the end of his character's journey, he said: "I was satisfied with how his story ended."

And in the rest of the day's dirt
Channing Tatum has gotten himself a blonde buzz cut because why not, right? (eonline.com)
Piers Morgan had something to say about Sam Smith's gender binary comments. Of course he did. (metro.co.uk)
Hailey Baldwin and Justin Bieber have put their wedding on hold… indefinitely. (DailyMail.co.uk)
Amanda Holden prefers Dec to Ant, and that is her prerogative, guys. (celebsnow.co.uk)
DailyEdge is on Instagram!