EVERY WEEKDAY MORNING, DailyEdge.ie rounds up the best of the day's celebrity dirt from the top to the very bottom.

Jordan Strauss / PA Images Jordan Strauss / PA Images / PA Images
Tiffany Haddish compared the Kardashians to the Star Wars franchise, and they ate it up
Tiffany Haddish hosted this year's MTV Movie and TV awards, and opened the ceremony with your standard monologue.
After paying tribute to the strides that have been made within the industry, the comedian and actress turned her attention to those present in the audience.
And the Kardashians were the first to take the hit.
NO ONE IS SAFE FROM @TiffanyHaddish 😂❤️👏 | Tune in to #MTVAwards right now on @MTV pic.twitter.com/2ukzReW4OV

— Movie & TV Awards (@MTVAwards) June 19, 2018
I'm always excited to see the Kardashians!
Cue an overly energetic wave not dissimilar to the one you give your mates when they FINALLY show up at the after-sesh.
That family is basically the Star Wards franchise, OK?
OK go on, Tiff.
The make a tonne of money, a new one is always popping up and they're ruled by a bossy overlord who sleeps in a mask and loves black men.
Jesus H.
Fortunately, Kris, AKA the overlord, took it well, cackling like a good thing from the audience.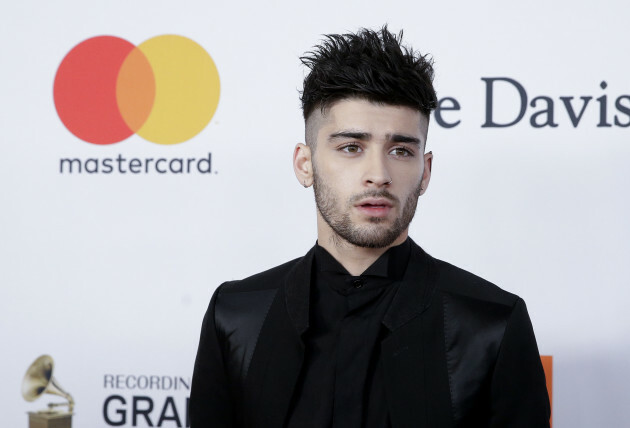 UPI / PA Images UPI / PA Images / PA Images
Zayn Malik is not here for labels when it comes to him and Gigi Hadid
Back in March, word landed that Zayn Malik and Gigi Hadid were no more.
After a high-profile romance, the couple had seemingly decided to part ways, but when rumours started swirling that the couple had reunited recently, fans held onto the hope that all was not lost.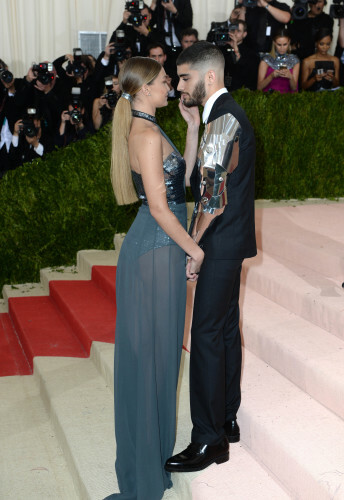 Doug Peters / PA Images Doug Peters / PA Images / PA Images
Naturally, the issue arose during a recent interview with GQ, but the 25-year-old former One Direction member wasn't about to play ball.
'We have horses', he replied by way of explaining the pair's presence in one another's lives.
And by 'we have horses', we think he means they literally have horses. Unless there's been a new addition to relationship lingo we've yet to get the memo about.
But… but… are you together or not?
No bad blood. We're adults. We don't need to put a label on it, make it something for people's expectations.
Thanks for that, Zayn.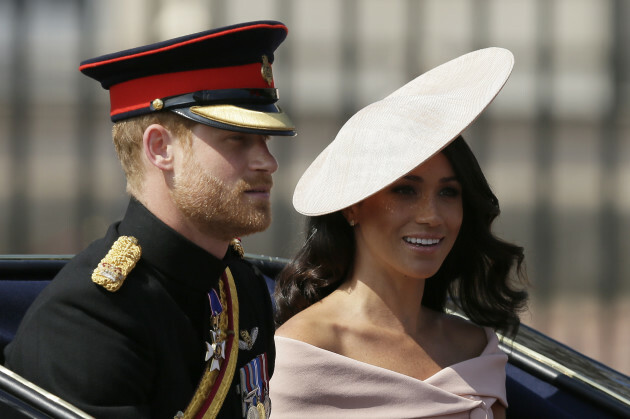 Xinhua News Agency / PA Images Xinhua News Agency / PA Images / PA Images
Prince Harry and Meghan Markle are heading to Ireland next month
If you were glued to the Royal Wedding last month, then this one's for you.
The Duke and Duchess of Sussex will visit Dublin, Ireland on 10th & 11th July 🇮🇪 The visit is at the request of Her Majesty's Government. pic.twitter.com/sb8I3iJAOI

— Kensington Palace (@KensingtonRoyal) June 19, 2018
Newlyweds, Prince Harry and Meghan Markle, also known as the Duke and Duchess of Sussex, will be heading to the Emerald Isle in July.
According to the Kensington Palace Twitter account, the couple are only dying to get to know all of us.
As they should be.
They are looking forward to learning more about Ireland's history and experiencing its rich culture, as well as meeting the people who are shaping the country's future.
Grand so, see you soon lads.
And the rest of the day's dirt…
Controversial rapper XXXTentacion has died after being shot in Miami. (mirror.co.uk)
Rapper Jimmy Wopo was also shot and killed in a separate attack in Pennsylvania. (hollywoodlife.com)
DailyEdge is on Instagram!