EVERY WEEKDAY MORNING, DailyEdge.ie rounds up the best of the day's celebrity dirt from the top to the very bottom.

Kourtney Kardashian's boyfriend slated her over an Instagram upload
Kourtney Kardashian loves a good swimwear shot. Apparently, however, her boyfriend, Younes Bendjima, doesn't.
The 25-year-old, who is currently dating the mother-of-three, isn't comfortable with… well… how comfortable Kourtney is.
According to Hollywoodlife, Younes' response to Kourtney's recent upload, which showed her wearing a thong, was to question the motivation behind the picture.
In a comment which has since been deleted, Younes reportedly wrote:
That's what you need to show to get likes?
A source close to the couple revealed that Younes has a hard time dealing with Kourntey's Instagram uploads. You don't say, says you.
Younes can definitely show his age sometimes, and jealousy is one of the ways it can play out. It really gets under Younes' skin when Kourtney posts sexy photos and gets loads of comments from men telling her how hot she looks. It drives him crazy.
Comparing Younes to the father of Kourtney's three children, they added:
It's funny, because Scott was the exact opposite. It used to really turn him on, but Younes gets bummed about it, and he's not afraid to let Kourtney know.
Word on the street says that unless Younes gets comfortable with Kourtney's candour pretty quick, the relationship won't last.
Brooklyn Beckham has dropped out off college due to homesickness
David and Victoria Beckham's oldest son has decided to leave college and embark on an internship after he struggled to settle into his course at the Parsons School of Design in New York.
The 19-year-old began the course last September, but according to reports, it wasn't long before he wanted to heave-ho.
He did, however, stick it out until the end of term, and has now chosen to defer the place and begin an internship with a British photographer.
And according to sources, Victoria is only bloody thrilled by the news.
Victoria is absolutely delighted at the news and couldn't contain herself when it was all coming to plan – to have Brooklyn back under the same roof is a dream come true for her.
It sounds as if he was truly homesick and was feeling lonely out there. He adores his family, in the end it was the lure to come back to them all that swung it – and the prospect of a terrific internship.
Fair enough.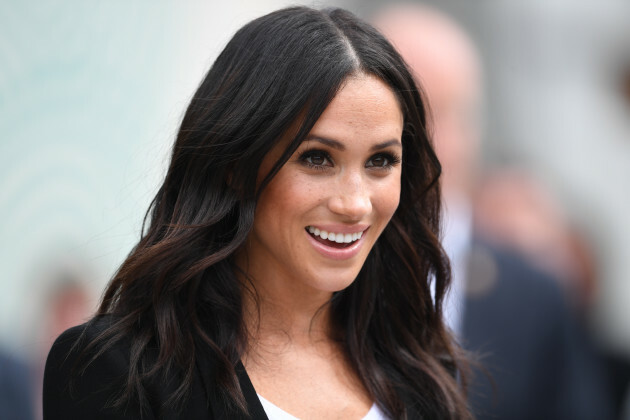 Joe Giddens / PA Images Joe Giddens / PA Images / PA Images
Meghan Markle's father plans to visit his daughter in her new UK home
Back in May, Meghan Markle's father, Thomas, was forced to miss his daughter's wedding to Prince Harry due to ill health.
And in the two months that have followed the ceremony, Meghan has been dogged by rumours of familial unrest  – reports her father seemingly wants to quash by visiting Meghan in the UK.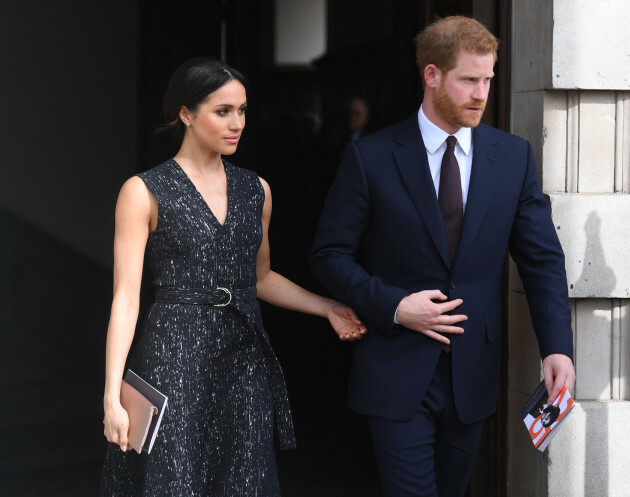 PA Wire / PA Images PA Wire / PA Images / PA Images
Speaking to The Sun, Thomas said:
If I chose in a month, or couple of months, to go to En­g­land — I want to see my daughter. I'm thinking about it. I'm not going to wave flags and make a fool of my­self. I'd find a hotel room and try to reach them.
Oh, and it's not just Meghan he wants to meet up with, telling the publication he also deserves an audience with HRH the Queen.
If she'll meet Donald Trump, why not me? I'd like to be treated by the Royal Family like Meghan's father. I should be regarded with the respect of any other father of the bride.
Alright, Tom.
And in the rest of the day's dirt…
Jessie J has announced a gig at Dublin's National Stadium on December 1st. (98fm.com)
Harvey Weinstein has given his first interview since being accused of multiple counts of sexual misconduct. (harpersbazaar.com)
Miley Cyrus has deleted her Instagram account, sending her 76 million followers into a right tailspin. (narcity.com)
Johnny Depp has reached a multi-million dollar settlement with his former management company, whom he had planned to take to court. (huffingtonpost.co.uk)
DailyEdge is on Instagram!