EVERY WEEKDAY MORNING, DailyEdge.ie rounds up the best of the day's celebrity dirt from the top to the very bottom.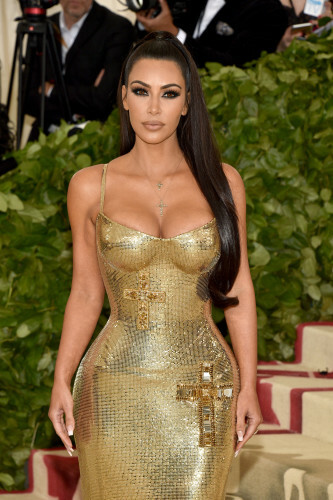 Hahn Lionel / ABACA Hahn Lionel / ABACA / ABACA
Kim Kardashian has been accused of homophobia over 'sis' comment
It feels like Kim Kardashian's sculpted physique has been the sole topic of conversation among her family members in recent days.
But while Kim's sisters have been fawning over the mother-of-three with very problematic 'compliments', not everyone is impressed with the results of Kim's arduous exercise regime.
Commenting beneath a photo of Kim earlier this week, model, Tyson Beckford, wrote:
Sorry I don't care for it personally. She is not real. Doctor f***ed up on her right hip.
Responding to the father-of-one, Kim wrote:
Sis, we all know why you don't care for it.
Some Twitter users are of the opinion that Kim's retort was homophobic in nature.
I hope y'all get kim kardashian together for that homophobic response to Tyson Beckford.

— Edmond Mode (@KidTiger__) July 31, 2018
Kim Kardashian called Tyson Beckford "sis" and implied that he was gay because he said that her body was fake.

They getting way too comfortable....

— MercedezUAZ (@MercedezUAZ) July 31, 2018
kim kardashian response to Tyson beckford was homophobic AF. Calling him SIS and then adding the rest of that homophobic ass sentence. GIRL BYE.

— Jason (Black Panther & Captain Marvel) 🌈 (@RoseIsotope) July 31, 2018
Other Twitter users dismissed the accusation levelled at Kim.
There was nothing homophobic about what she said.

— Córey (@_CoreyMaurice) July 31, 2018
@KimKardashian was not being homophobic. Tyson was body shaming her therefore now he's sis until he prove other wise because jealous women only sit on Instagram and tear people down🤷🏾‍♀️🤗

— 👑 (@theofficialjurn) August 2, 2018
This morning, Tyson alluded to Kim's remark in an Instagram post where he showed support for the LGBTQ community.
Train 5-6 days a wk,weights Martial Arts and Firearms and I defend those who can't defend themselves! I support LGBTQ ,even though I'm not Gay. It's just the Human thing to do. (sic)
Cool, so.
YouTube YouTube
Love Island's Megan compares plastic surgery to a hairdresser appointment.
Ever since the launch of Love Island in June, countless headlines have been devoted to Megan Barton Hanson.
Speculation surrounded the 24-year-old's reliance on cosmetic surgery was rife – something Megan has commented on since leaving the villa.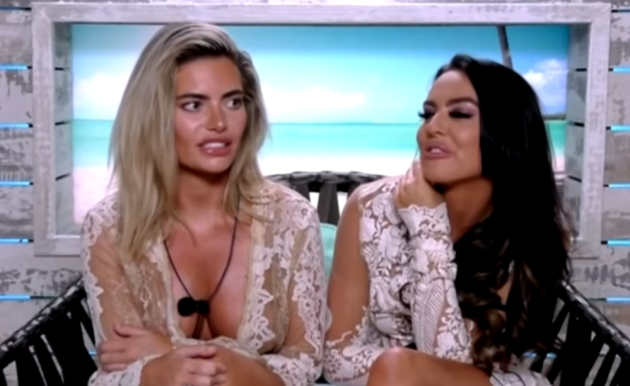 Making no secret of the procedures she has undergone in the past, Megan likened cosmetic surgery to getting a hair cut.
It's like people getting their hair done to make them feel nice. I'll go get my lips done because it makes me feel better.
I have had loads. I don't think it should be a massive negative thing. If you want to do something to make you feel more comfortable and you can do it, then why not?
Megan added that she didn't feel there was any need to justify personal decisions she has made in the past.
I didn't take these decisions trying to be a role model. I did it for me. I'm not ashamed of it. I've done what I've done because it made me feel comfortable.
Fair enough.
SIPA USA / PA Images SIPA USA / PA Images / PA Images
Mila Kunis has nothing bad to say about Ashton Kutcher's previous marriage
Back in 2005, Ashton Kutcher and Demi Moore tied the knot, and eight years later they got divorced.
PA Archive / PA Images PA Archive / PA Images / PA Images
Given the age difference between the two actors, the relationship was the subject of intense scrutiny – something Ashton's current wife, Mila Kunis, has no time for.
While appearing on WTF with Marc Maron, Mila insisted the scrutiny was unjustified, and that the former couple enjoyed standard family life.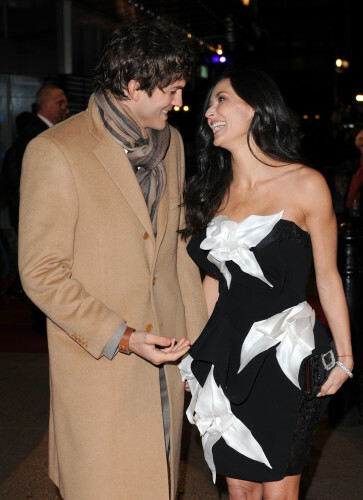 They had, like, a normal, real relationship. They had three kids they were raising. It was, like, a normal life.
Referencing Demi's three children, Mila insisted that despite the 15-year age gap between himself and Demi, Ashton took to the stepfather role really well.
He was younger but he loved those kids.
Grand, so.

And in the rest of the day's dirt
Kylie Jenner doesn't want to hear from Tyga on her 21st birthday. (hollywoodlife.com)
Kerry Katona has been urged by concerned fans to clean her gaf. (mirror.co.uk)
Jennifer Aniston says she been treated badly by women in the entertainment industry (dailyedge.ie)
Nicki Minaj says she didn't delay her album release in order to compete with Ariana Grande. (eonline.com)
DailyEdge is on Instagram!