EVERY WEEKDAY MORNING, DailyEdge.ie rounds up the best of the day's celebrity dirt from the top to the very bottom.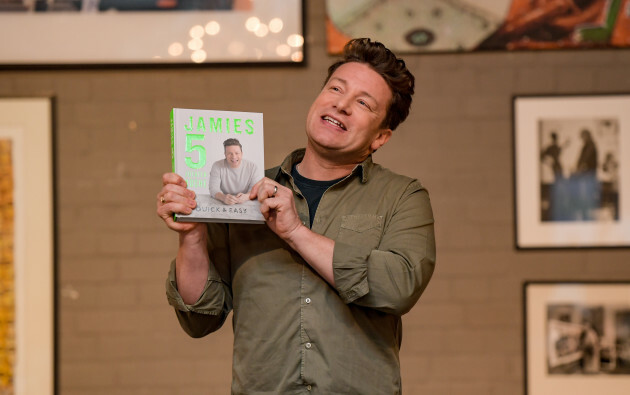 DPA / PA Images DPA / PA Images / PA Images
Jamie Oliver blocked Twitter user for joking about a dedication to his kids
So, Jamie Oliver dedicated one of his cookbooks to his five children; so far, so standard.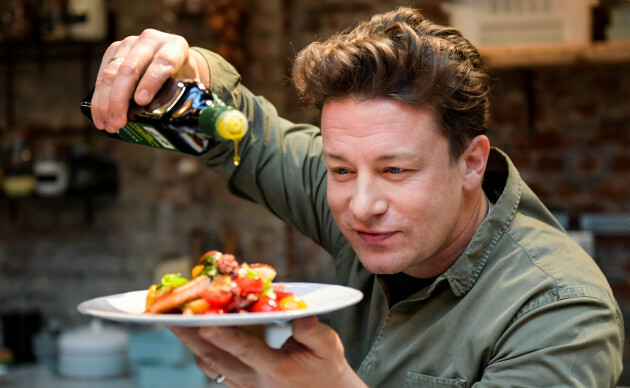 DPA / PA Images DPA / PA Images / PA Images
Alongside five beautiful photos of the children on the opening page, the cockney chef wrote: "Dedicated to my five favourite ingredients."
Yep, ingredients.
Naturally, some people questioned the use of this word, and brought it to the attention of fellow Twitter folk.
Is Jamie Oliver going to.... cook his children pic.twitter.com/qAMtBVC2LV

— Emily (@EmilyHatzar) August 1, 2018
And Jamie wasn't having it.
Shortly after making the remark on Twitter, Emily was unceremoniously blocked by Mr Oliver.
I can't FUCKING BELIEVE THIS pic.twitter.com/0iFWqPojQH

— Emily (@EmilyHatzar) August 2, 2018
Nice one, Emily. You've only gone and done it now.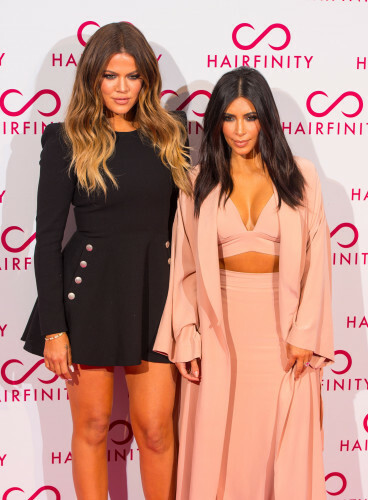 Dominic Lipinski Dominic Lipinski
Khloé Kardashian defends Kim against accusations of homophobia
During the week, Kim Kardashian was accused of being homophobic after she responded to a remark Tyson Beckford made about her.
The model suggested Kim had had extensive surgery and that he 'didn't care' for Kim's appearance.
Kim responding by saying: "Sis, we all know why you don't care for it."
This resulted in backlash on Twitter as social media users insisted that the retort had less-than-subtle homophobic undertones.
And Kim's sister, Khloé, can't get her head around it.
Speaking to Extra, the mother-of-one dismissed the accusations.
I just know people are attacking Kim about being homophobic, I'm like she's anything but, so that's ridiculous.
Khloé then questioned whether Tyson was getting backlash for his remarks.
I was with her when that was going on. What I hate is that people are saying that she's homophobic for that, but no one is saying that we shouldn't also body shame women. I don't know if people are saying that about him, but I just know people are attacking Kim about being homophobic.
That they are, Khloé.
Matteo Nardone / PA Images Matteo Nardone / PA Images / PA Images
Lost co-creators issue apology to Evangeline Lilly over nude scenes
From 2004 to 2010, Evangeline Lilly played Kate Austen in Lost.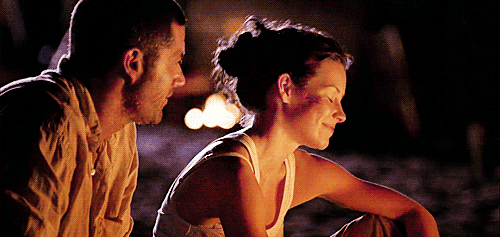 And during a recent interview, the now 38-year-old actress revealed that due to her treatment on the set of the hit TV show, she was no longer comfortable doing nude scenes.
Speaking on The Lost Boys podcast, the Canadian actress recalled events:

In season three, I'd had a bad experience on set with being basically cornered into doing a scene partially naked, and I felt had no choice in the matter. I was mortified and I was trembling, and when it finished, I was crying my eyes out and I had to go on do a very formidable, very strong scene immediately thereafter.
She continued:
And so, in season four, another scene came up where Kate was undressing, and I fought very hard to have that scene be under my control, and I failed to control it again. And so, I then said, 'That's it. No more. You can write whatever you want—[but] I won't do it. I will never take my clothes off on this show again.' And I didn't.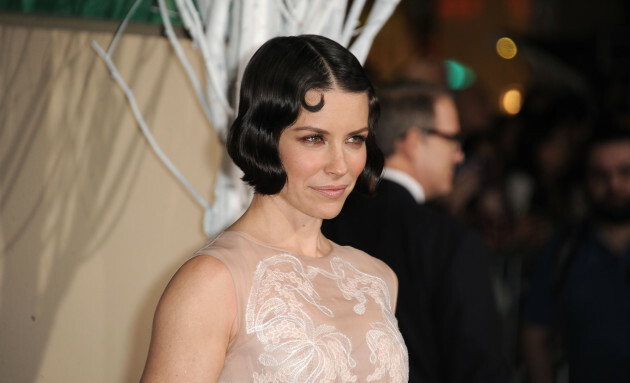 D. Long / PA Images D. Long / PA Images / PA Images
In light of Evangline's remarks, Lost co-creators, JJ Abrams and Damon Lindelof, alongside Lost executive producers, Jack Bender and Carlton Cuse, expressed their deep regret.
Our response to Evie's comments this morning in the media was to immediately reach out to her to profoundly apologise for the experience she detailed while working on LOST.
They acknowledged they have not yet spoken to her in person, but maintain their regret over her recollection of her time on the show.
We have not yet connected with her, but remain deeply and sincerely sorry. No person should ever feel unsafe at work. Period.
And in the rest of the day's dirt
Fans are accusing Lauren Goodger of accidentally uploading an unedited gym selfie before swiftly replacing it with an edited version. (dailymail.co.uk)
Love Island's Wes announced he has 'moved into Meg's gaf' on his Instagram story. (wes.nelson/Instagram)
Justin Theroux realises how much he misses ex Jennifer Aniston following her recent interview with InStyle. (hollywoodlife.com)
DailyEdge is on Instagram!