EVERY WEEKDAY MORNING, DailyEdge.ie rounds up the best of the day's celebrity dirt from the top to the very bottom.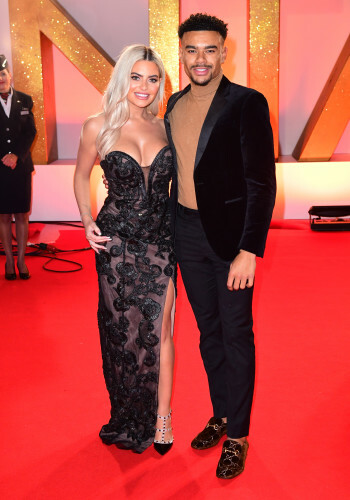 Ian West Ian West
Megan Barton Hanson thinks Wes was more interested in fame than his relationship
It's been nine days since Megan Barton Hanson announced that she and Wes Nelson had split up following a whirlwind romance which kicked off in the Love Island villa last summer.
If you've finally come to terms with the tragic news, it might be time to hear the reason behind the break-up.
You guys, it was all Wes; Wes and his love of fame.
Speaking to OK! Magazine, 24-year-old Megan revealed that her ex-boyfriend was more committed to life in the limelight than he was to her.
Our ambitions and goals in life are very different – Wes is younger than me and wrapped up in the fame bubble – but I still love him, which is why it hurts so much.
"I fought and fought and fought for Wes but he doesn't love me back," she added.
Oh, and if you're presuming that Wes's participation in Dancing on Ice didn't exactly help, you'd be right.
"The fact that the producers deliberately stirred things up by partnering Wes with the youngest, hottest girl annoyed me," Megan said.
Fair enough. (TheSun.co.uk)
Mark Humphrey Mark Humphrey
Maroon 5 put Super Bowl viewers to sleep with an 'underwhelming' performance
The Super Bowl Half-Time Show is among the most publicised televisual events of the year, so if you're taking centre-stage at it, you kind of need to give the performance of your life.
Unfortunately for Maroon 5, the general consensus suggests that they did anything but last night, when they performed mid-way through the New England Patriots and Los Angeles Rams game.
Look, we won't beat about the bush here; viewers branded Adam Levine and the crew 'boring'. There we said it.
Certainly was a very slow game. Maroon 5 half time show just cemented the event as the most boring super bowl in recent history. #SnoozeFest

— Christo (@Christoholio) February 4, 2019
Should have known the Super Bowl would be boring when Maroon 5 were announced for the half time show! (Didn't know they were still a thing) #SuperBowl

— Guy Bradley (@GuyDBradley) February 4, 2019
It's pretty fitting that Maroon 5 was the halftime show in arguably the most boring #SuperBowl ever.

— Austin Grant (@AustinPlanet) February 4, 2019
Adam made a very brief reference to the criticism in an Instagram post he uploaded in the wake of the performance.
We thank the universe for this historic opportunity to play on the world's biggest stage. We thank our fans for making our dreams possible. And we thank our critics for always pushing us to do better.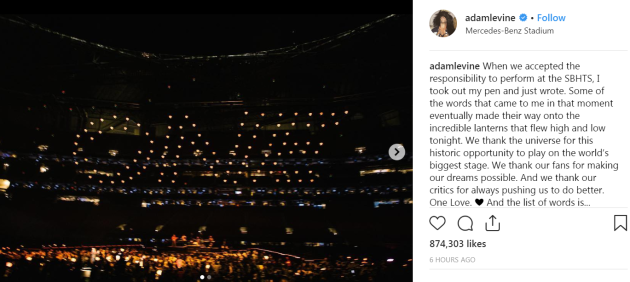 adamlevine / Instagram adamlevine / Instagram / Instagram
Right, so.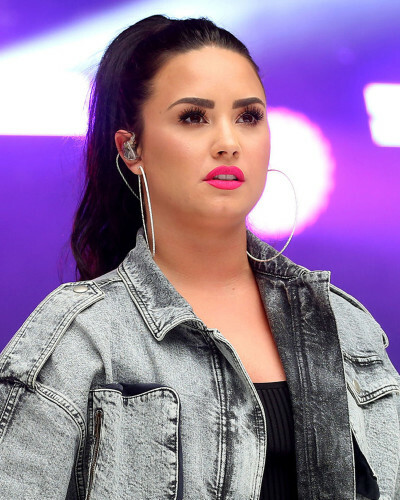 Isabel Infantes Isabel Infantes
Demi Lovato has deleted her Twitter amid deportation controversy
Yesterday, it was announced that rapper, 21 Savage, had been taken into custody by Immigration and Customs Enforcement.
The rapper, who was reportedly born on the island of Dominica which is a British colony, now faces deportation charges.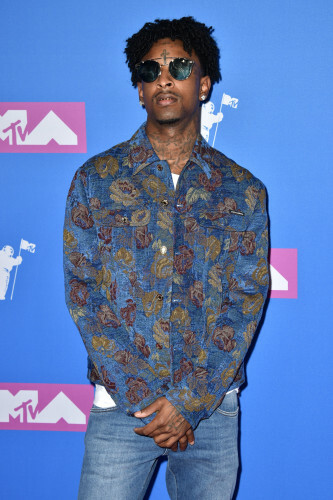 Hahn Lionel / ABACA Hahn Lionel / ABACA / ABACA
Memes began circulating the wake of the announcement, and Demi Lovato told Twitter that she was getting a kick out of them.
This didn't go down well with many social media users, and Demi attempted to defend herself by saying she was laughing at the memes, not the rapper's actual situation.
FYI this is the s**t I'm laughing at…not the fact that anyone is getting deported.
Demi has now deleted her Twitter after bearing the brunt of considerable backlash, writing: "F**k Twitter. This is why I don't tweet anymore."
And in the rest of the day's dirt
Kylie Jenner uploaded a video of Stormi watching Travis Scott's Superbowl performance to Instagram. (kyliejenner/Instagram)
Donald Trump's tan is down to 'good genes' apparently. (nytimes.com)
Ariana Grande told TMZ to 'get off her nuts'. As you do. (people.com)
DailyEdge is on Instagram!