EVERY WEEKDAY MORNING, DailyEdge.ie rounds up the best of the day's celebrity dirt from the top to the very bottom.

Klimek Marek / Newspix/ABACA Klimek Marek / Newspix/ABACA / Newspix/ABACA
Justin Bieber thinks God 'blessed him' with Hailey Baldwin after a year of celibacy
In an in-depth interview with Vogue, Justin Bieber revealed that he believed that God blessed him with his wife, Hailey, after more than a year spent abstaining from sex.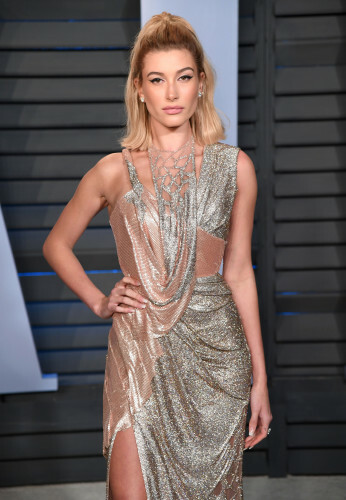 PA PA
While speaking to the publication, the singer admitted that he had been 'super-promiscuous' in the past, and wanted to address it by embarking on a period of celibacy.
"I wanted to rededicate myself to God in that way because I really felt it was better for the condition of my soul," he explained.
Elaborating on this decision, he added: 
God doesn't ask us not to have sex for him because he wants rules and stuff. He's like, I'm trying to protect you from hurt and pain. I think sex can cause a lot of pain. Sometimes people have sex because they don't feel good enough. Because they lack self-worth. Women do that, and guys do that.
And as far as Justin is concerned, this sacrifice brought him Hailey.
"I believe that God blessed me with Hailey as a result. There are perks. You get rewarded for good behaviour," he said.
Fair enough.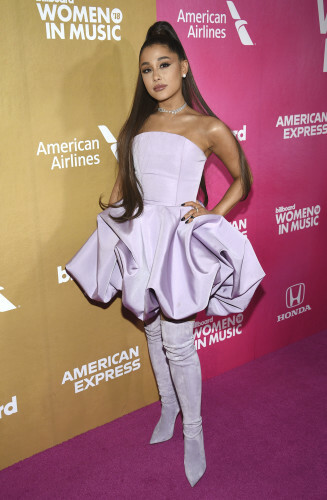 AP / PA Images AP / PA Images / PA Images
Ariana Grande has accused Grammy producer of lying about her
Earlier this week it was announced that Ariana Grande would not be performing at this year's Grammy Awards.
Grammy producer Ken Ehrlich recently said that this was due to a timing issue, asserting that "it was too late for her to pull something together".
Ariana has dismissed the idea that timekeeping played any role, and took to Twitter to say as much.
"I've kept my mouth shut, but now you're lying about me," the singer wrote last night.
mhmmm here it is ! "too late for her to pull something together......" pic.twitter.com/YwuBOUkZjr

— Ariana Grande (@ArianaGrande) February 7, 2019
I can pull together a performance over night and you know that, Ken.
"It was when my creativity & self expression was stifled by you, that I decided not to attend. I hope the show is exactly what you want it to be and more," she concluded.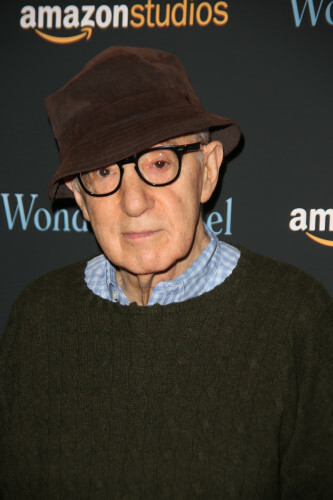 SIPA USA / PA Images SIPA USA / PA Images / PA Images
Woody Allen is suing Amazon for €68 million dollars (that's €60 million to you and I)
The 83-year-old film director is suing Amazon Studios after accusing them of a breach of contract, claiming they refused to release A Rainy Day in New York and reneged on their distribution deal.
It is alleged that Amazon dropped the movie deal they had with Allen when allegations of molestation pertaining to his adopted daughter, Dylan Farrow, resurfaced.
Sky News reports that the lawsuit states that Amazon was aware of the 25-year allegation before signing a deal in August 2017, but ultimately used it to back out of it.
The lawsuit states:
Amazon has tried to excuse its action by referencing a 25-year-old, baseless allegation against Mr Allen, but that allegation was already well known to Amazon (and the public) before Amazon entered into four separate deals with Mr Allen.
"It does not provide a basis for Amazon to terminate the contract," it read.
A Rainy Day in New York stars Jude Law, Rebecca Hall, Selena Gomez and Timothée Chalamet.
And in the rest of the day's dirt
Ariana Grande thinks the reports that her ex, Pete Davidson, is dating Kate Beckinsale are 'so cute'. (cosmopolitan.com)
Kim Kardashian is celebrating the fact her five-year-old daughter and three-year-old son are finally getting along. (metro.co.uk)
Liam Payne and Naomi Campbell have now started working out together as a couple. (cosmopolitan.com)
Leonardo Di Caprio hated the King of the World scene in Titanic. (dailymail.co.uk)
DailyEdge is on Instagram!